Weaving away!
**FREE SHIPPING IN THE US FOR ALL ORDERS** **ORDER GIFT CERTIFICATES HERE**
**If you live in the EU or UK please contact me before ordering. I will have to create a custom order for you in my Etsy shop due to the VAT requirements that the EU and UK have put in place.**
** Sorry due to to updates to the "Packaging Act" I am unable to ship to Germany. **
I love turquoise and gold and that's the combination I went with for this Kumihimo weave necklace. I wanted to incorporate some beads into this design and these Kazuri ceramic beads were perfect. They have a base of turquoise with gold accents. It takes a bit more work to include beads during the weave but adds such a nice little umph! to the design. Here's a quick summary of what's involved in the process:
Cut all the cords
Thread the beads onto the cords. Normally you thread on the beads for the entire necklace but since I was adding beads I only added the beads for the necklace section before the bead
Set them up on the marudai (the wood weaving apparatus)
Start weaving!
Here are some shots as I worked.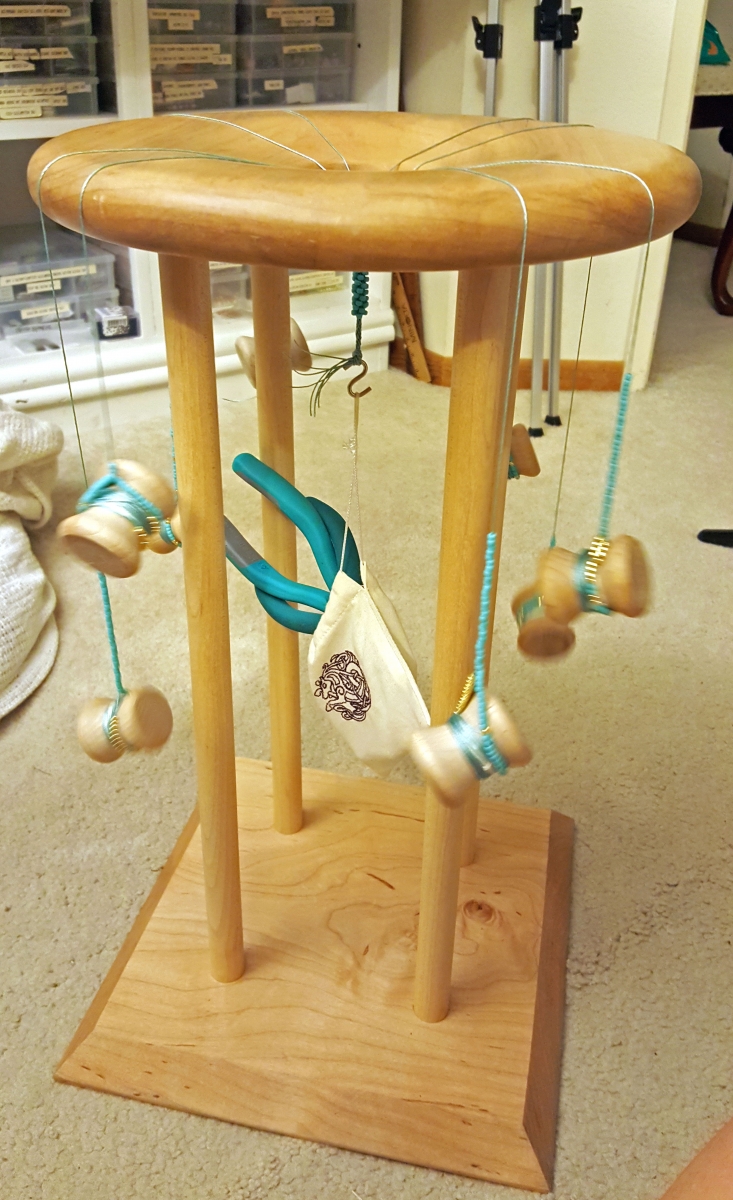 As you can see I had to add a bit more weight to keep the weaving balanced :)
And here is an upclose shot of the necklace in its beginning.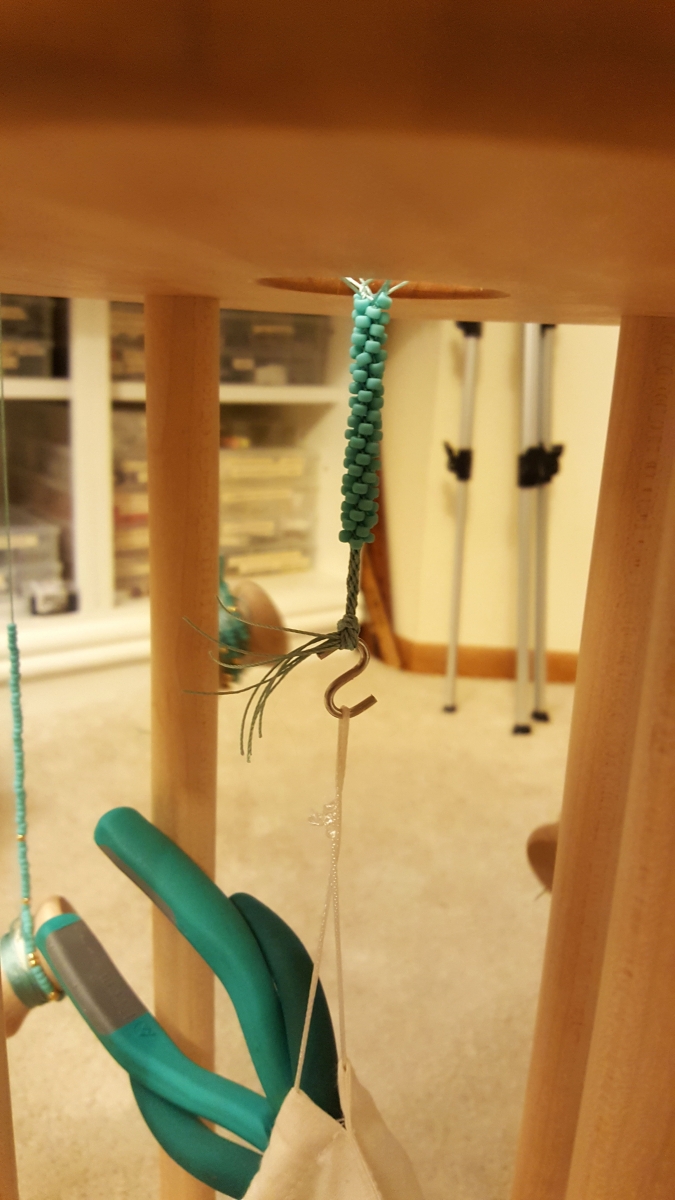 And many hours later the beads are incorporated into the design and weaving continues.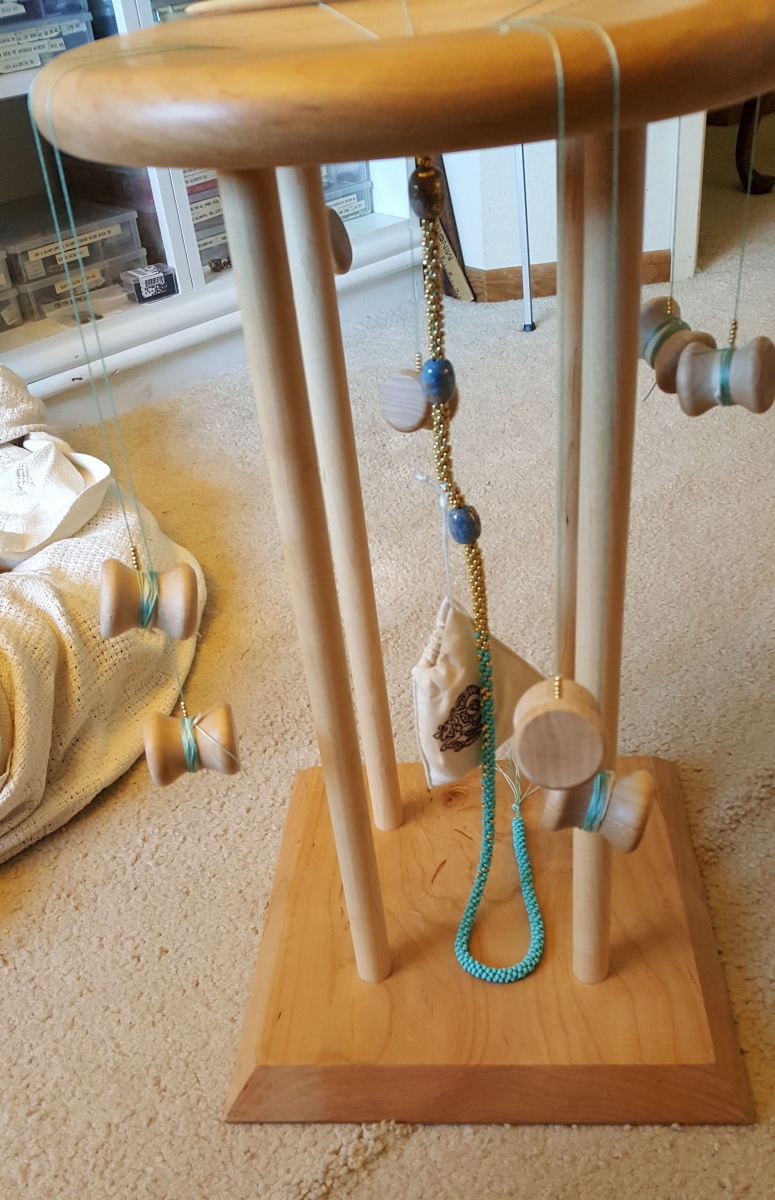 At this point I have to add in the rest of the beads to complete the necklace. So off I go to string them on and finish the weaving. I'll be back when I'm done.
The weaving is done and now I just have to add the clasp. I love this color combo!