Fun times in the garage - torching and burning!
**FREE SHIPPING IN THE US FOR ALL ORDERS** **ORDER GIFT CERTIFICATES
HERE
**
**If you live in the EU or UK please contact me before ordering. I will have to create a custom order for you in my Etsy shop due to the onerous VAT requirements that the EU and UK have put in place.**
I'm working on new earring designs that will head up to the Art of the Holiday show, though they may make a brief pit stop here in my shop to give my favorite customers first dibs :) Here are the crackle enamel pairs I made. Some will dangle off ear wires, others will dangle below a gemstone or artisan lampwork bead.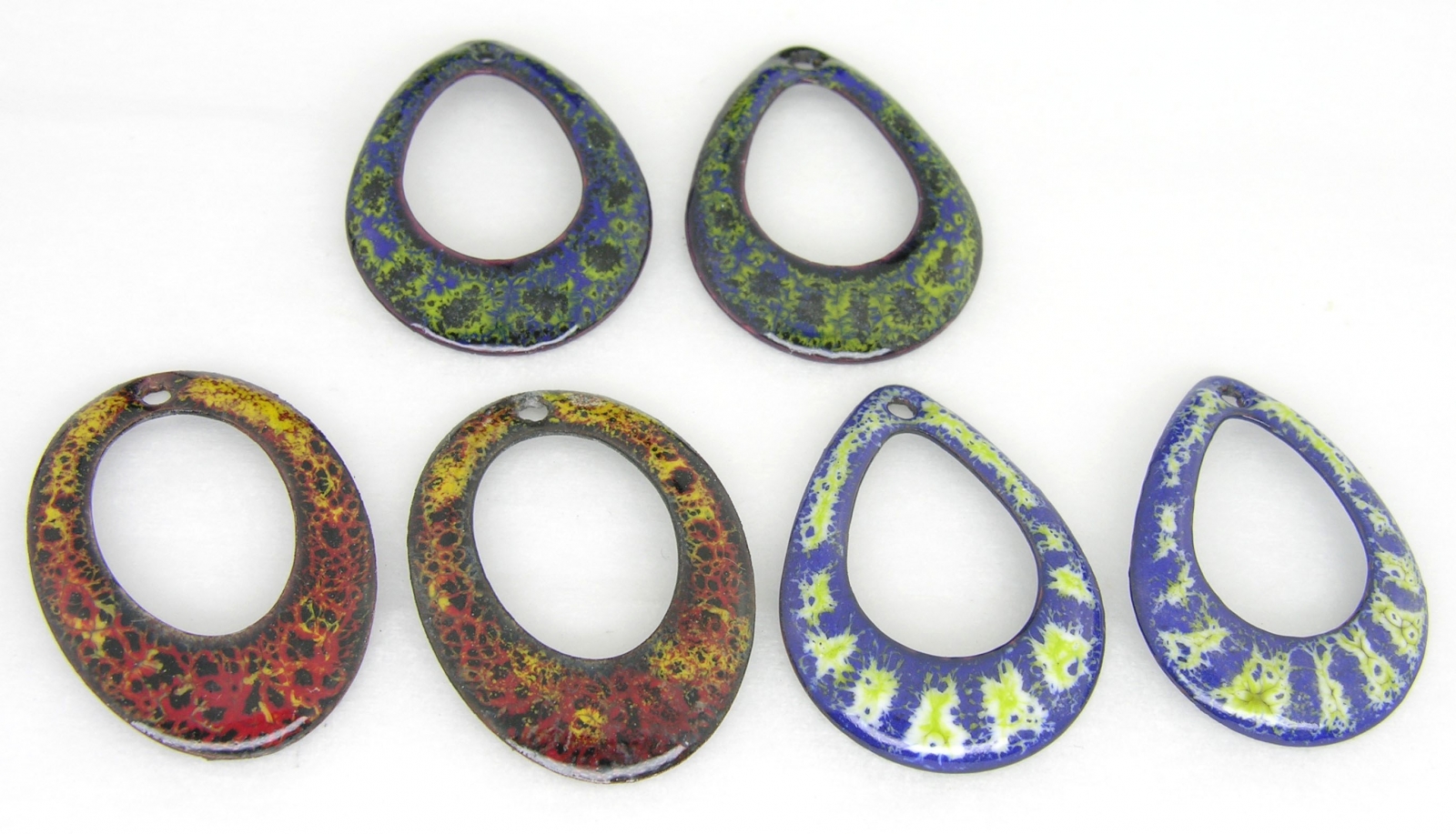 And here are the raku pairs. The top pair were supposed to be connectors but I didn't notice that one of the holes filled with melted glass until after raku. The copper sheen came out so nice on that one I think I'll use them for asymmetric earrings. :)