About me
**ORDER GIFT CERTIFICATES HERE**
**If you live in the EU or UK please contact me before ordering. I will have to create a custom order for you in my Etsy shop due to the VAT requirements that the EU and UK have put in place.**
** Sorry due to to updates to the "Packaging Act" I am unable to ship to Germany. **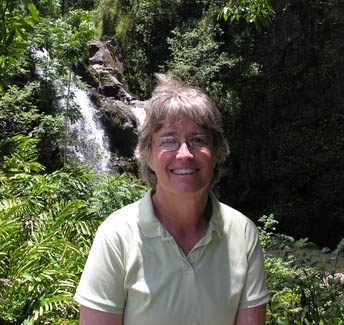 Do you love the beauty of Mother Nature? Are you amazed by the fabulous patterns and colors that can be found in rocks? Do you love wearing designs that are beautiful and unique? If you do, then you're in the right place. I'm Susan Estrada and I LOVE gemstones and I LOVE designing unique jewelry using fabulous gemstones, rocks and artisan made glass beads. My designs usually include both. I search out stunning artisan made glass beads and hand pick gorgoues gemstones so my designs are unique and, usually, one of a kind. The artisans I buy beads from don't like making the same design over and over and neither do I. My designs tend to be organic in nature but, sometimes, I get pretty glitzy! Sometimes I even get a bit grungy! I do my own metalwork and enameling. Enameling is part art and part science - this meshes perfectly with my own interests! I'm an engineer by early schooling and a jewelry designer by later schooling.
The love of gemstones runs deep in my family. My grandpa would go out in the Mojave desert in search of interesting stones and geodes. He would cut and polish the geodes to make chimes. He would polish up the rocks to make keychains, necklaces and whatever struck his fancy. My Aunt Carmen kept up the family love of gemstones. She would buy gorgeous semi-precious gemstone beads and sterling silver findings and make earrings and necklaces for herself, her family, her sisters, her nieces and whoever else she thought needed some gorgeous stones to wear.

I'm continuing the family tradition and extending it. I love gemstones and also metals. I started designing in 2006 after I went to a wire wrapping class with one of my soccer friends. While at that class I bought some gold plated beads. I used those to make myself a watch and was quite dismayed when those beads quickly tarnished and the plating flaked off. That was when I started researching metals and finishes and decided that I would not use plated metals for my jewelry designs because I want them to last! I use sterling silver, gold filled, gold, niobium, raw copper and raw brass in my designs. Sterling, copper and brass may tarnish, but with a bit of polish their natural beauty comes right back, if you want it too.
I got my first beads by taking apart some of the necklaces and earrings my Aunt Carmen made and using the stones to make new and different designs that were more my style. My mom gave me her stash of necklaces and earrings from my Aunt and I did the same for her. Over the decades since my Aunt gave us the jewelry our tastes had changed. That was the jumpstart for cserpentDesigns. I've added to my design skills by taking classes in jewelry design, metal work and enameling. Now I create designs using precious stones, high quality pearls, artisan made glass beads and do my own metalwork and enameling. Mother nature makes gorgeous gems and I try to make designs that enhance their beauty.

As to the origin of the name cserpentDesigns it dates back to my scuba diving days ... My husband nicknamed me Sea Serpent because what he saw coming out of the water when we finished diving was a tall person in a purple and black drysuit with a pink flotation vest and big black fins on her very small feet ... Then he reserved the cserpentDesigns.com domain for me so I could show off my jewelry designs separately from our engineering work on aesystems.com. If you're looking for a design automation engineer I do that too - LOL! Some of my other interests include dogs and soccer (I play it and watch it). We usually have 2 dogs in house and they are always from a rescue group.
Several of my designs were published in Bead Trends magazine. I have a large selection of high quality beads and findings that I use to make my jewelry. I will clearly indicate the "contents" of each piece of jewelry so you'll know what you're getting. I make designs that will last. If you have any questions about a design email or call me for more information.
I'm a member of the SRAJD (Self Represented Artists Organization for Jewelry Designers). My member number is 353.
I hope you enjoy wearing my handcrafted pieces as much as I enjoyed making them!
Thank you so much for your interest!
•·.·´`·.·•·.·´`·.·•·.·´`·.·•·.·´`·.·•·.·´`·.·•·.·´`·.·•·.·´`·.·•·.·´`·.·•
Follow me on social media! My designs premiere on Facebook so be sure to like my Facebook page if you want to see my designs fresh out of the studio!
Twitter: http://twitter.com/cserpentDesigns
Pinterest: http://www.pinterest.com/cserpentDesignscom/
Facebook: http://www.facebook.com/cserpentDesigns
Blog: http://www.cserpentDesigns.com/blog and http://cserpentDesigns.blogspot.com
Instagram: @cserpentDesigns
•·.·´`·.·•·.·´`·.·•·.·´`·.·•·.·´`·.·•·.·´`·.·•·.·´`·.·•·.·´`·.·•·.·´`·.·•