Tucson Day 4
**ORDER GIFT CERTIFICATES HERE**
**If you live in the EU or UK please contact me before ordering. I will have to create a custom order for you in my Etsy shop due to the VAT requirements that the EU and UK have put in place.**
** Sorry due to to updates to the "Packaging Act" I am unable to ship to Germany. **
Day 4 has already come and gone and I was just too tired to write it up. Day 5 is now starting and I'm just hanging under the covers typing up this blog post. I was so busy yesterday that I didn't even think to take pictures while shopping. We spent all day at Gem Mall and Holidome. So many vendors to visit in one area! I did take this shot as my mom and I walked from one building to another. The cold spell was beginning yesterday and a cold wind was starting to blow.

I started the morning shopping in the Holidome at Intrinsic Trading. I was in search of Herkimer quartz, black spinel and more earring pairs! Here are some of the beauties I bought. Herkimer and gemstone strands ...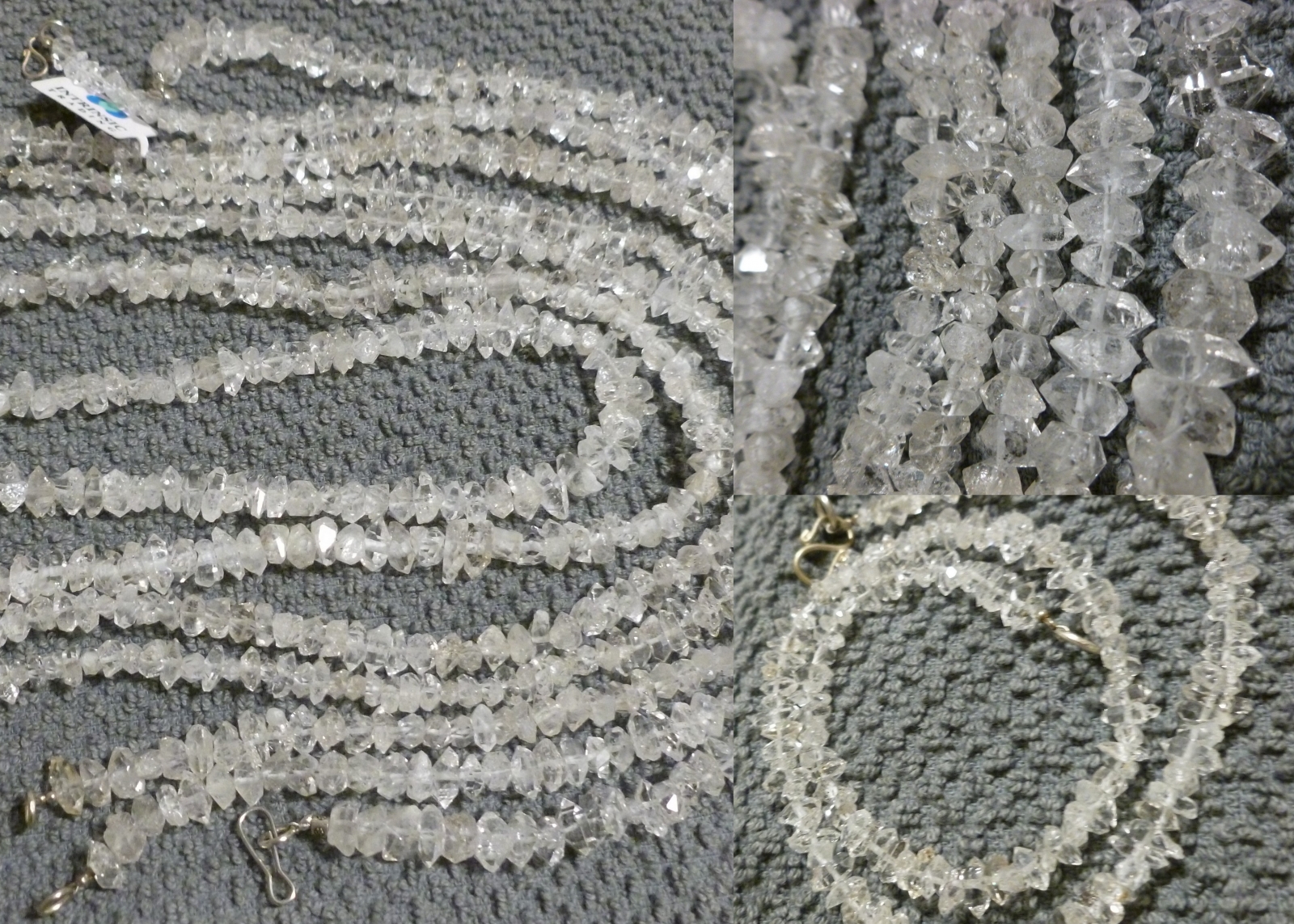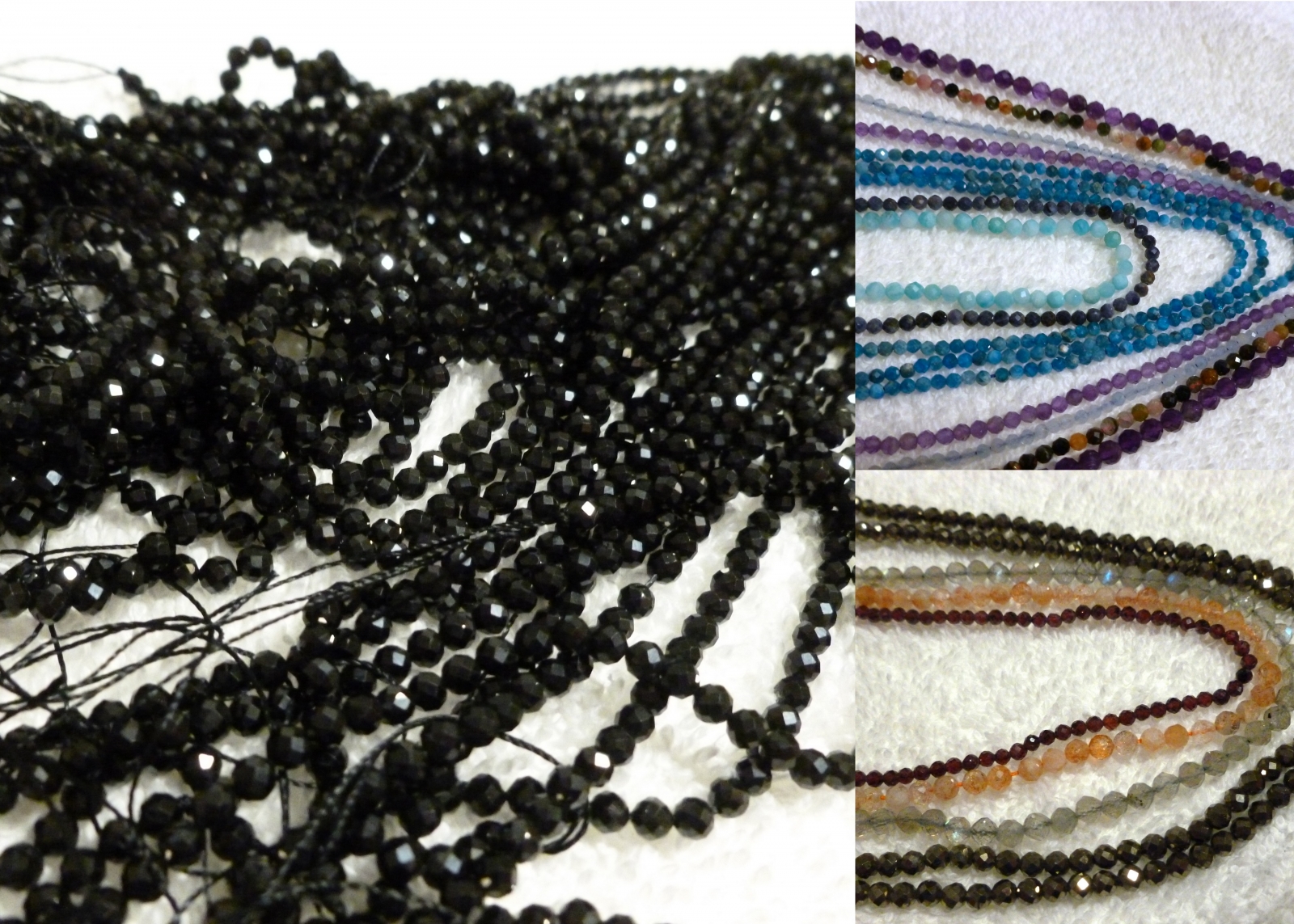 And the pairs!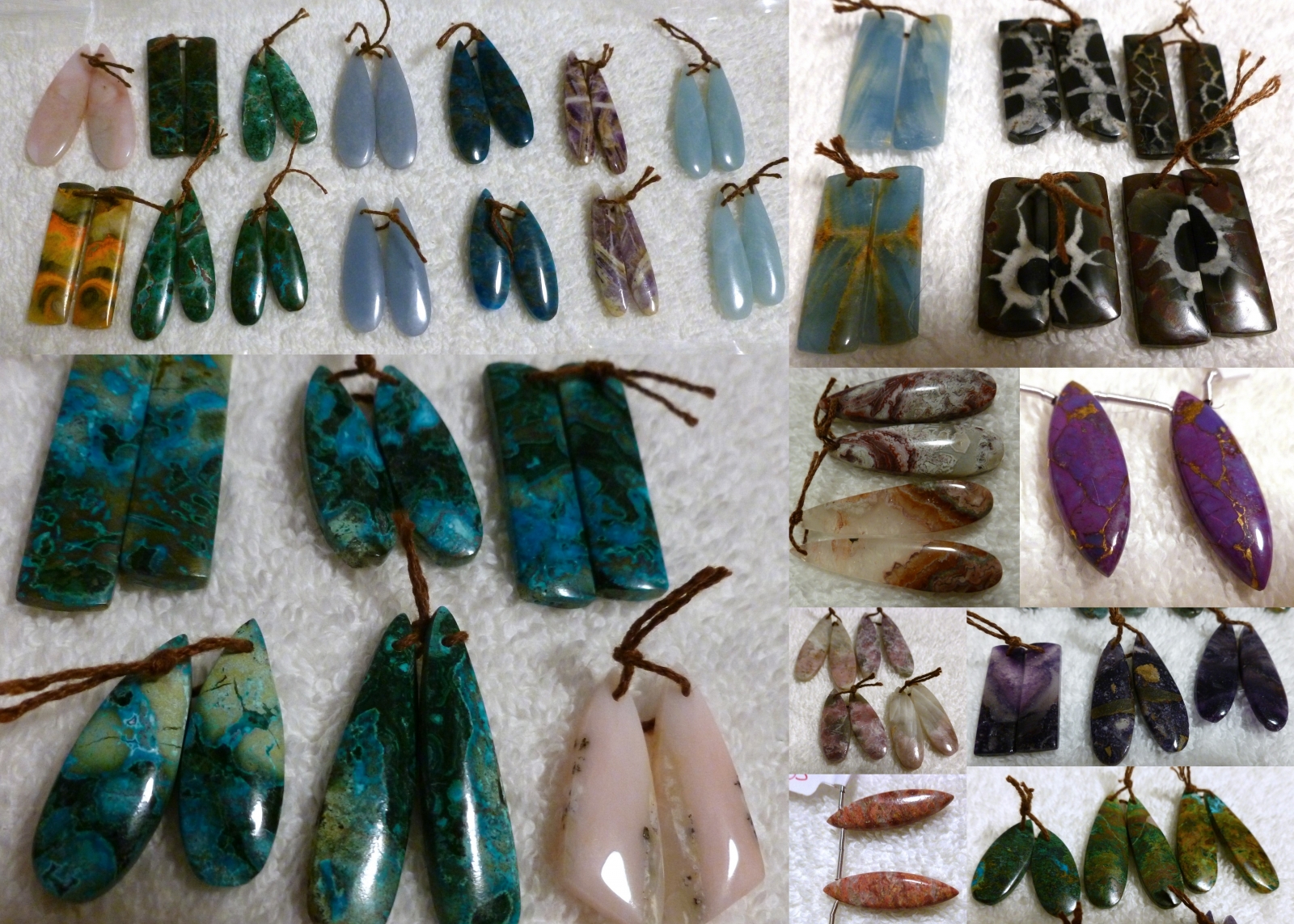 Next I went back to continue shopping for my Australina friend at Best In Gems for designer earrings pairs. I found quite a few beautiful pairs there, needless to say.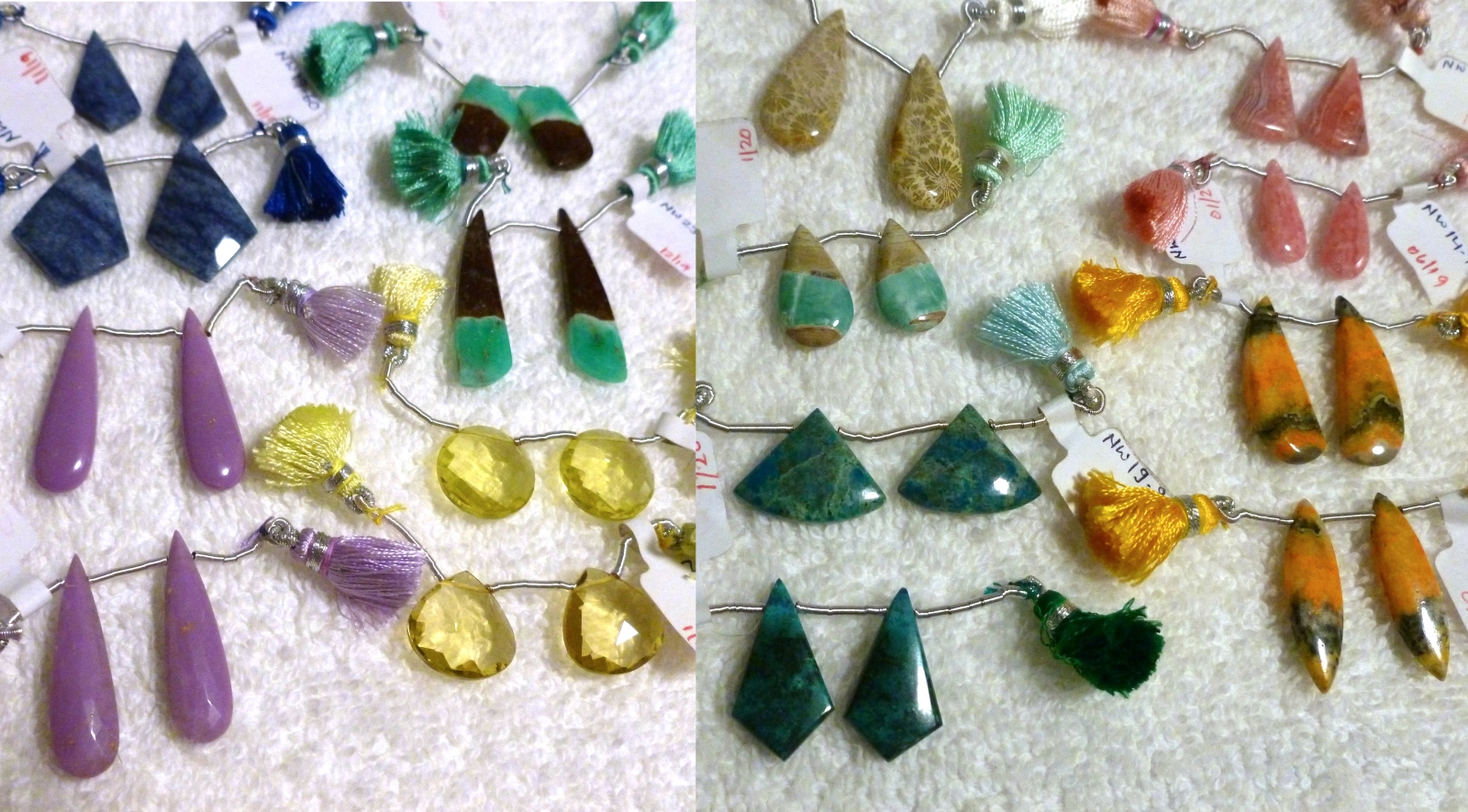 By this time we were ready for lunch so we ate lunch in the food court between the Holidome and Gem Mall tents. I got a delicious vegan sandwich and mocha coffee. After lunch we headed into Gem Mall, stopped off at the Intrinsic booth there and I got some strands that I didn't find in Holidome. Those are included in the picture above. Then we wandered around a bit to see if there was anything else interesting. Nothing grabbed my eye so we headed to the other Gem Mall tent so I could go sterling shopping at one of my favorite silver vendors Silver Planet. Over the last several years I've noticed that their jewelry stock has increased and their sterling stock has declined. That trend, unfortunately continues. I found nothing new to buy this time around. We then wandered around to see what other vendors I might want to visit. When I reviewed the sellers list for this show one name caught my eye since they had Bali sterling findings - Singaraj. They have some wonderful and different findings! I was quite happy to find them. I think they'll become a regular supplier for my jewelry designs. Here are the cool things I found. I bought a few of several things so I can give them a try and see what designs I can make them.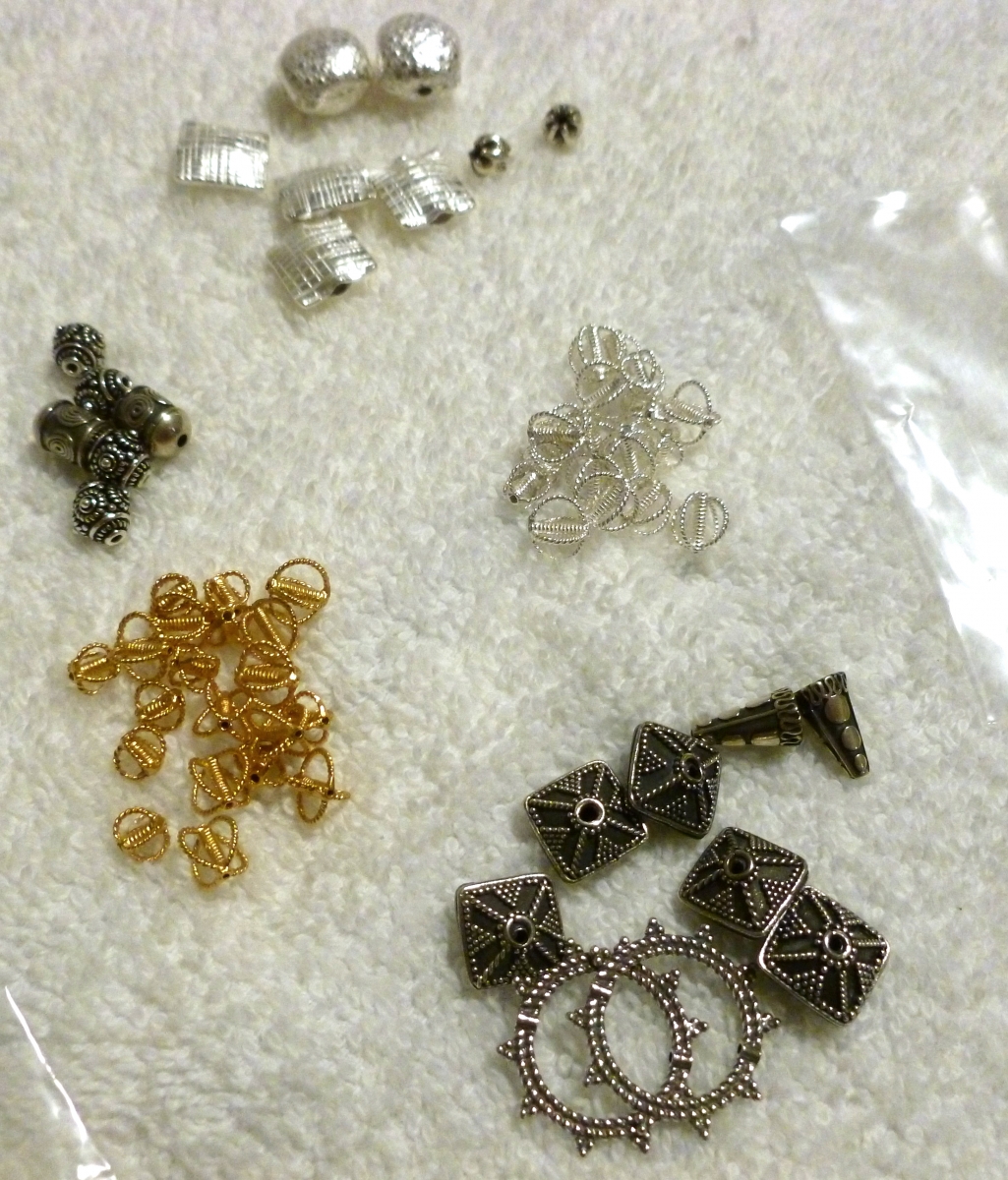 We wandered around a bit more, but nothing caught my eye so we headed out. We were having dinner with my friend and bead vendor Toyo (Fengs Trading) so we met him at JGM (and I bought some carved jade strands for some other designer friends of mine) and then went to Sachiko for dinner. By the time that was finished up we were both quite tired so we headed back home, I caught up on my messages and email, took pictures of all the beauties I bought and went to bed. Here are the pretty jade strands I got.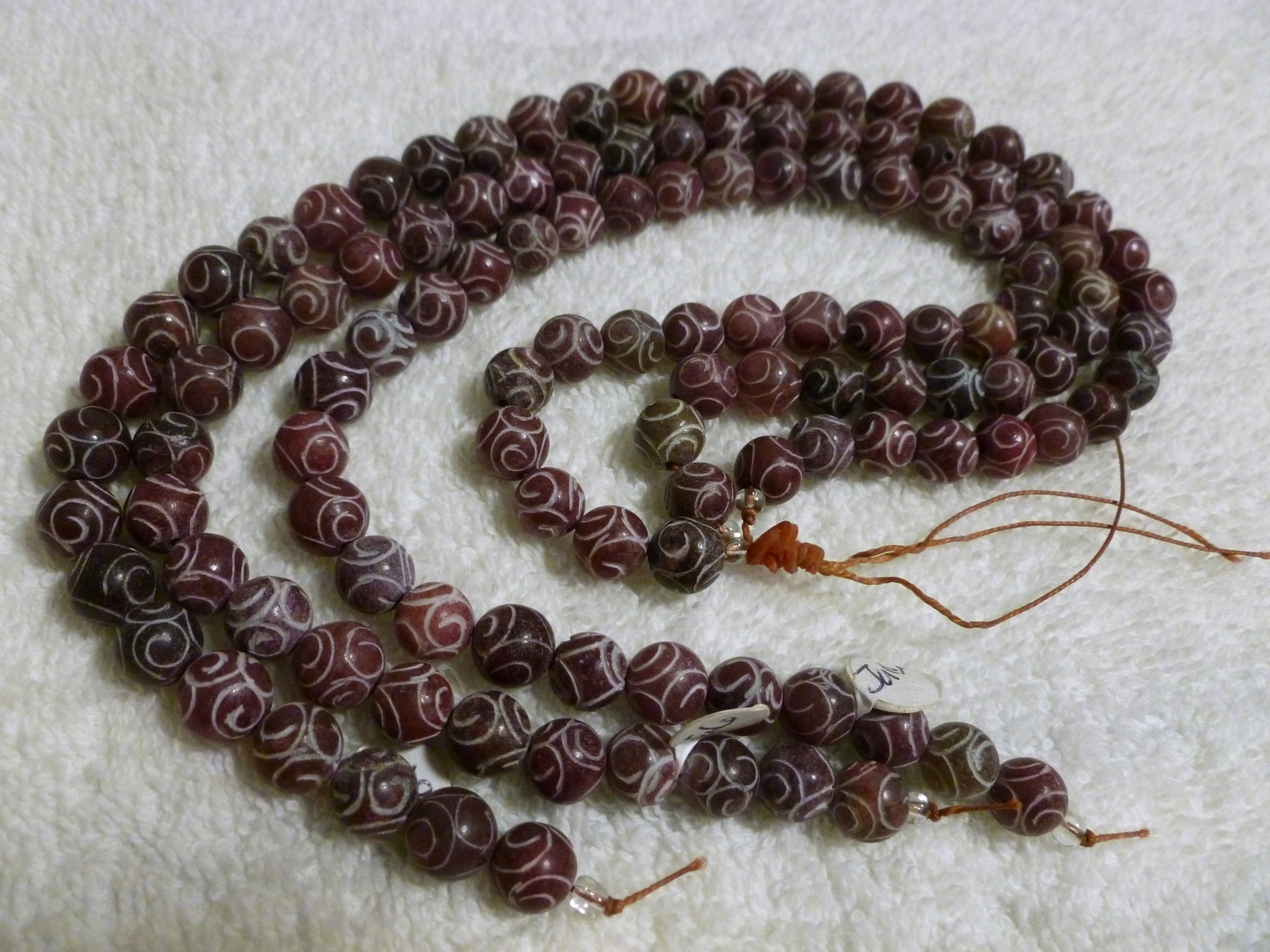 And now it's time to share all the fun in the COLD that we had today!