Tucson Day 3
**FREE SHIPPING IN THE US FOR ALL ORDERS** **ORDER GIFT CERTIFICATES HERE**
**If you live in the EU or UK please contact me before ordering. I will have to create a custom order for you in my Etsy shop due to the VAT requirements that the EU and UK have put in place.**
** Sorry due to to updates to the "Packaging Act" I am unable to ship to Germany. **
Today we went to Holidome and Gem Mall. This beautiful sea horse art was a sight to see when we entered Holidome.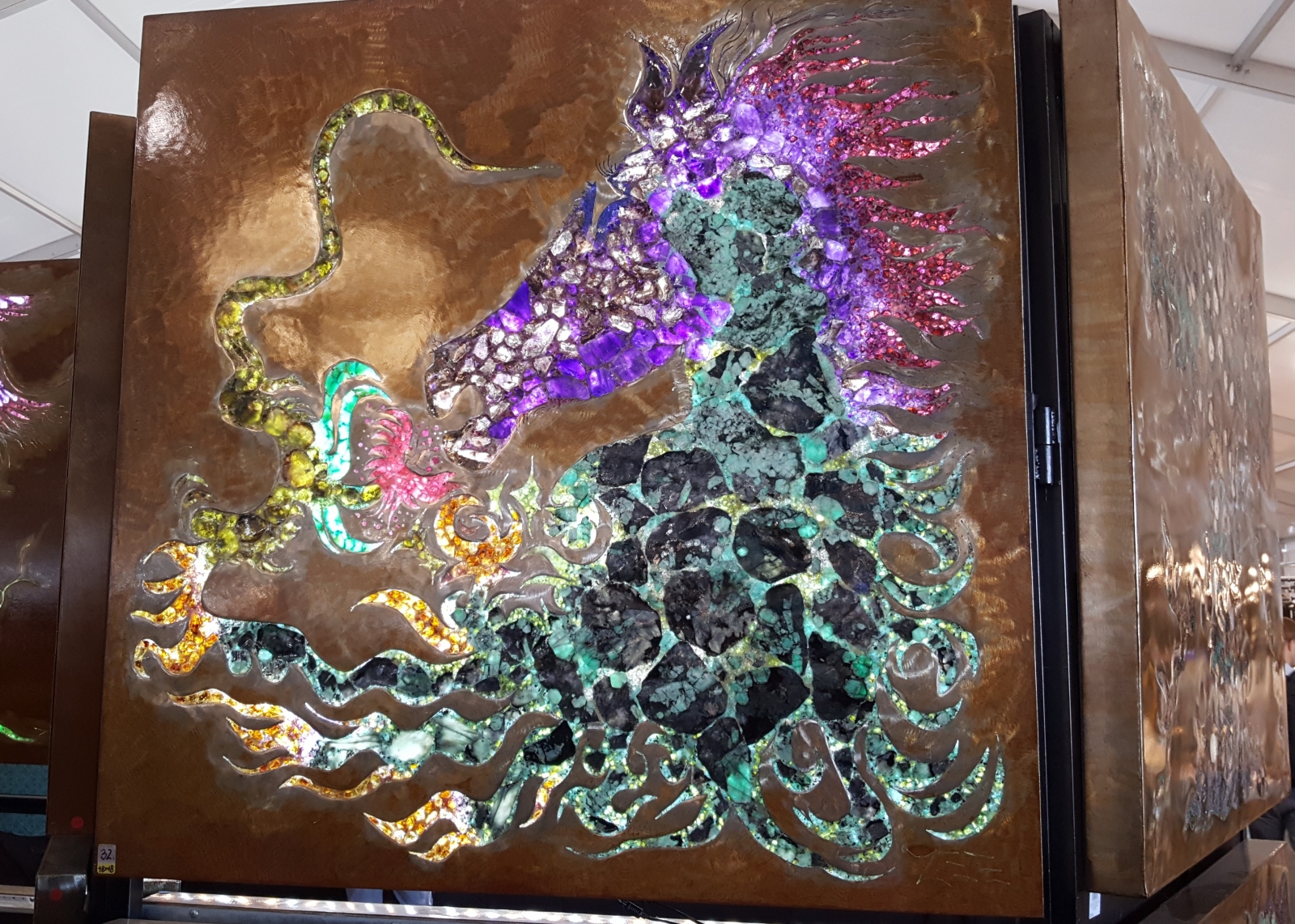 And today was my first shopping day for a fellow jewelry designer in Australia. It's fun, but also tiring - LOL! We're "talking" through Facebook. I send her pictures of gemstones and price she lets me know if she wants them. I started off at Yaushing Gems where we shop for gemstone earrings pairs - usually half drilled. I didn't get a picture of the booth, but here is a collage of some of the packets of gems that I was looking at. And, yes, you have to buy the entire packet which is usually 10 pieces.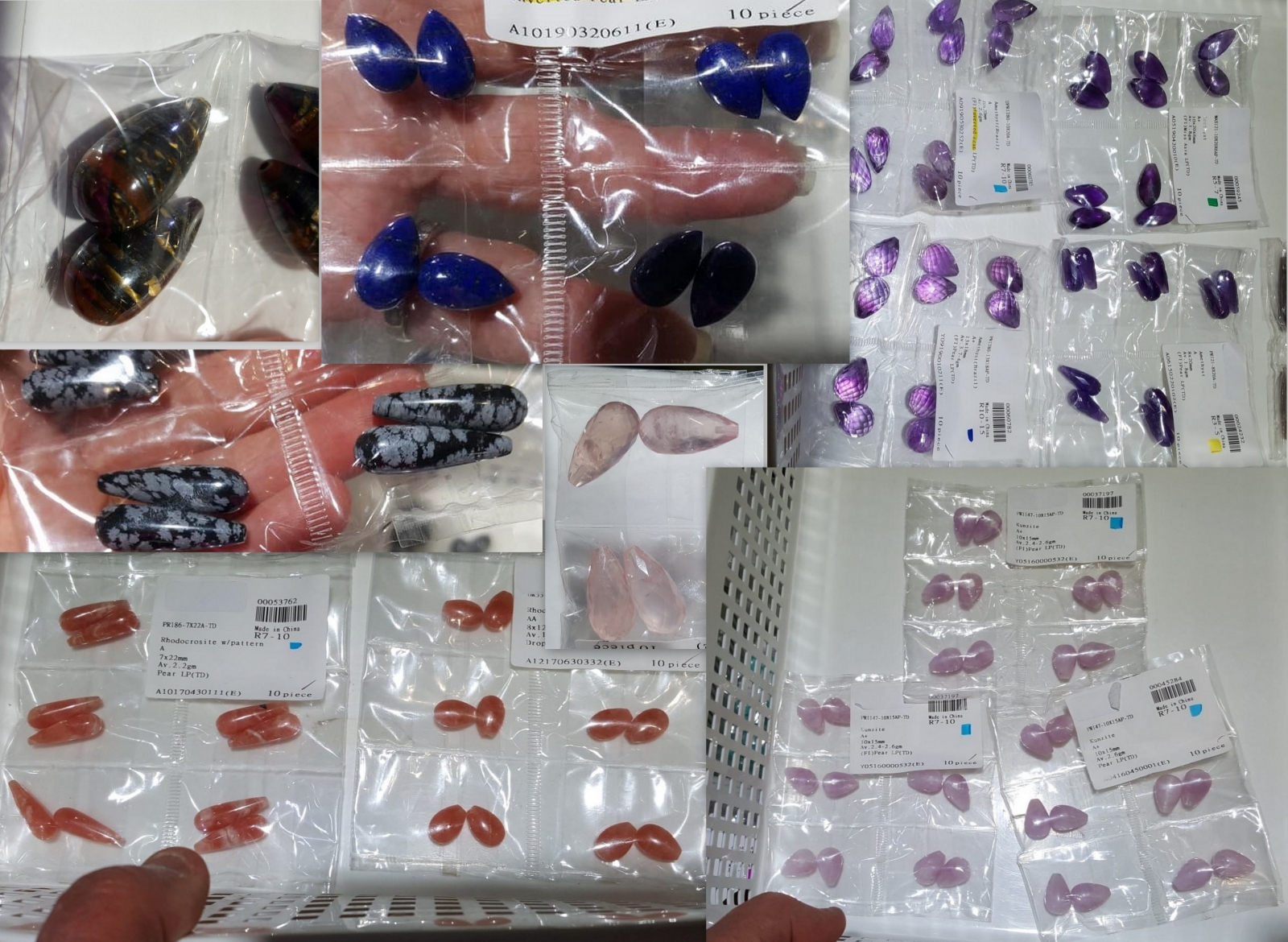 After that we walked over and down quite a few rows to get to Best in Gems for another shopping session with Australia. The earrings pairs at BIG are very nice! They also have cabachons, settable gems and the settings to put them in. Here I have to dig through trays filled with earrings pairs. The temptations here are without end and the challenge is sticking to a budget! How many of these would you like to have to design with?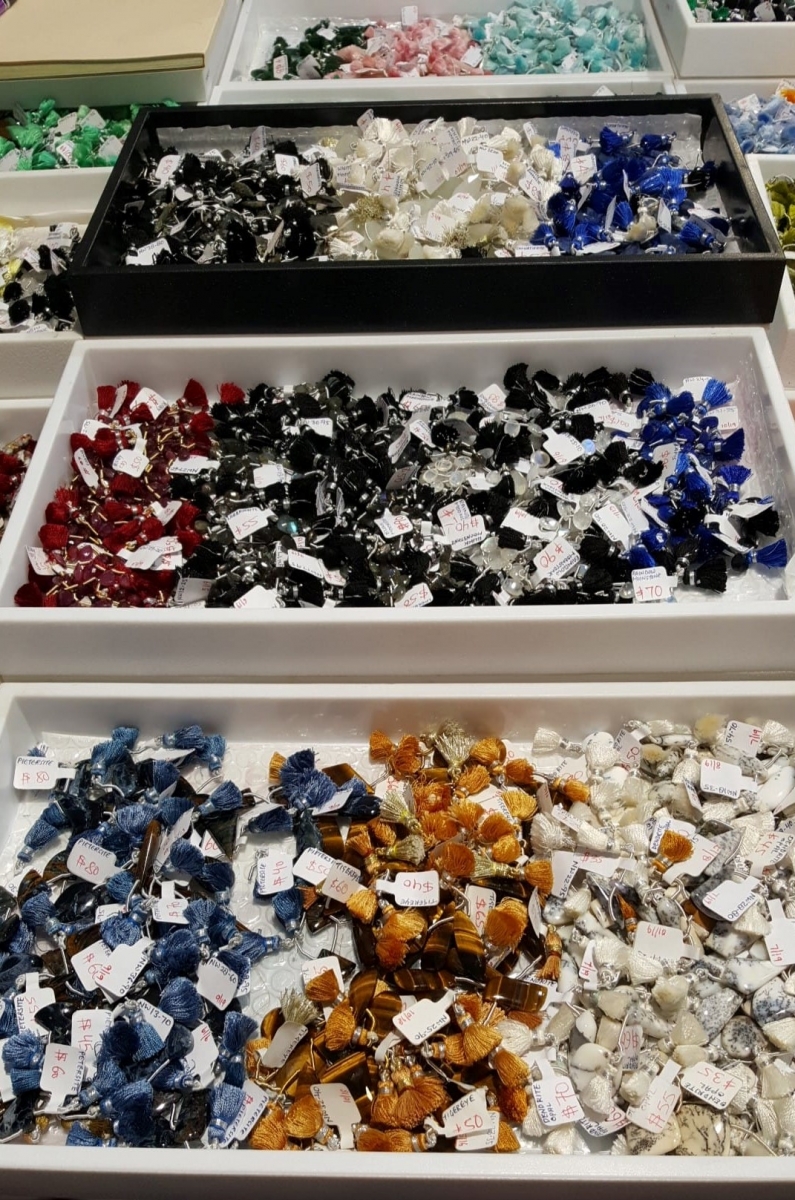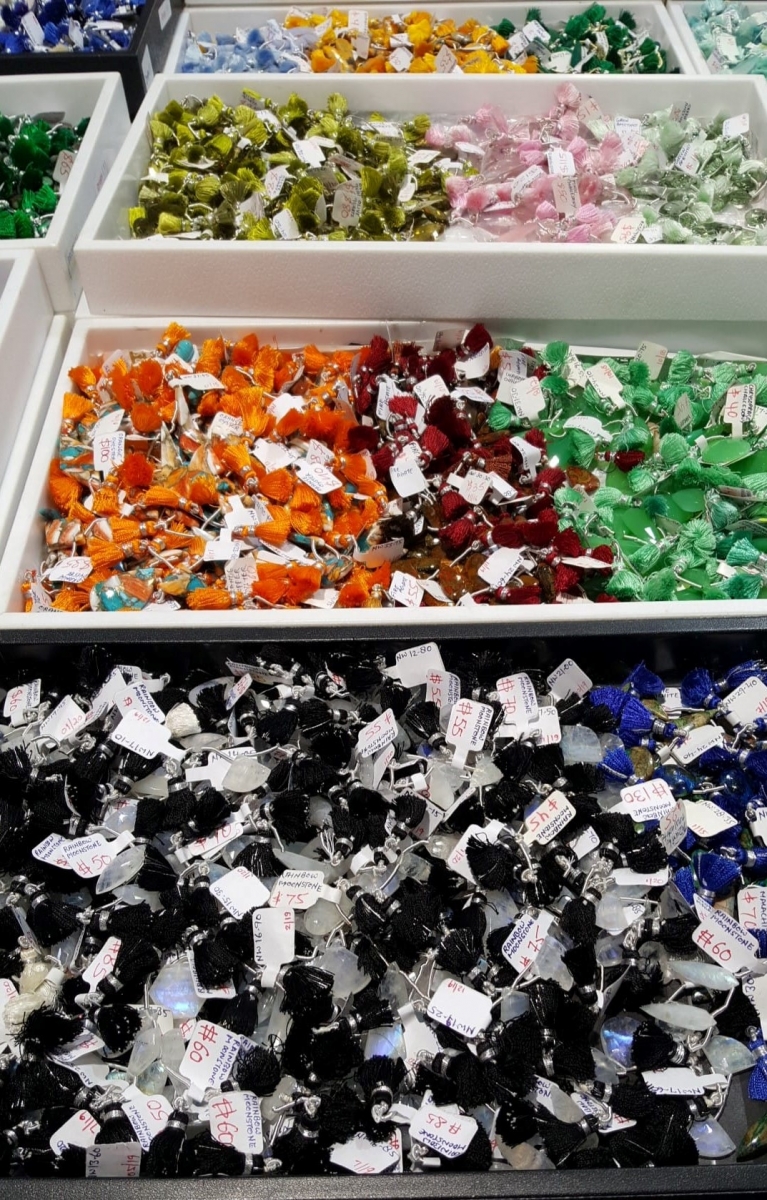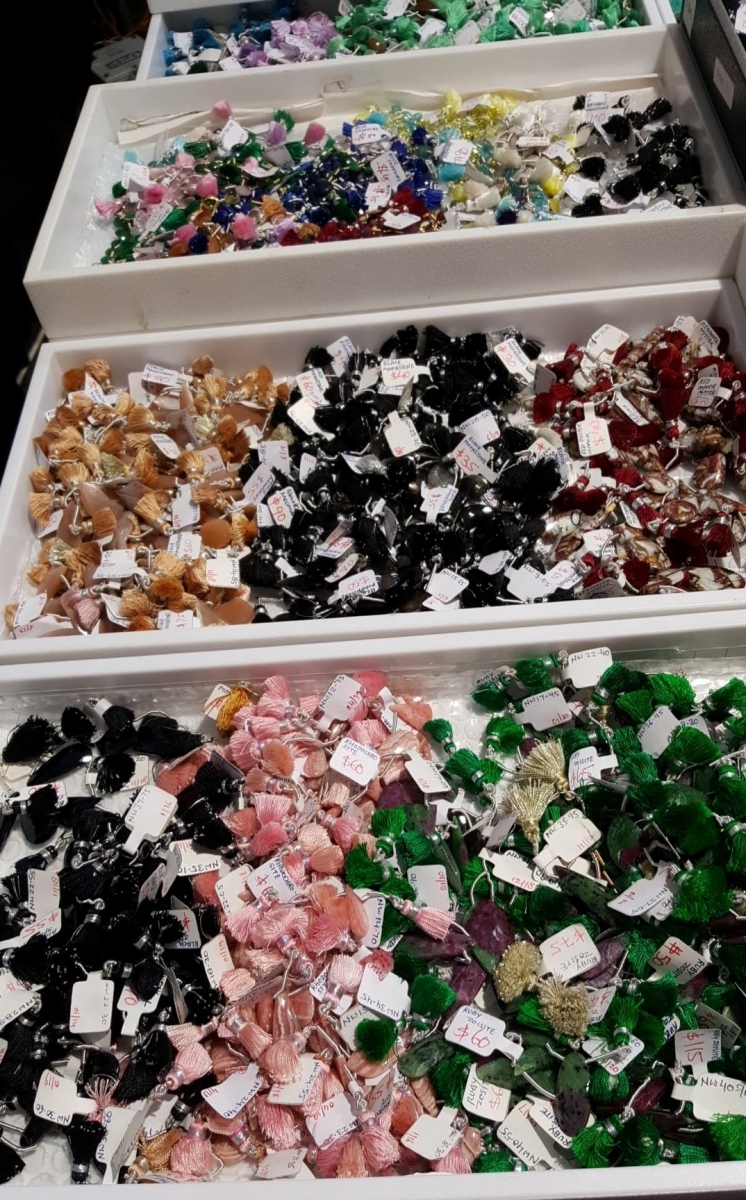 I think we only made it through 5 gemstones and then my stomach told me it was WAY past time for lunch so we ended this shopping session and headed out to the food court to eat. After that I did some shopping for me and for another group of jewelry designers that I shop for. I visited quite a few different vendors. These pictures give you an idea of the array of gems that you can buy at these shows.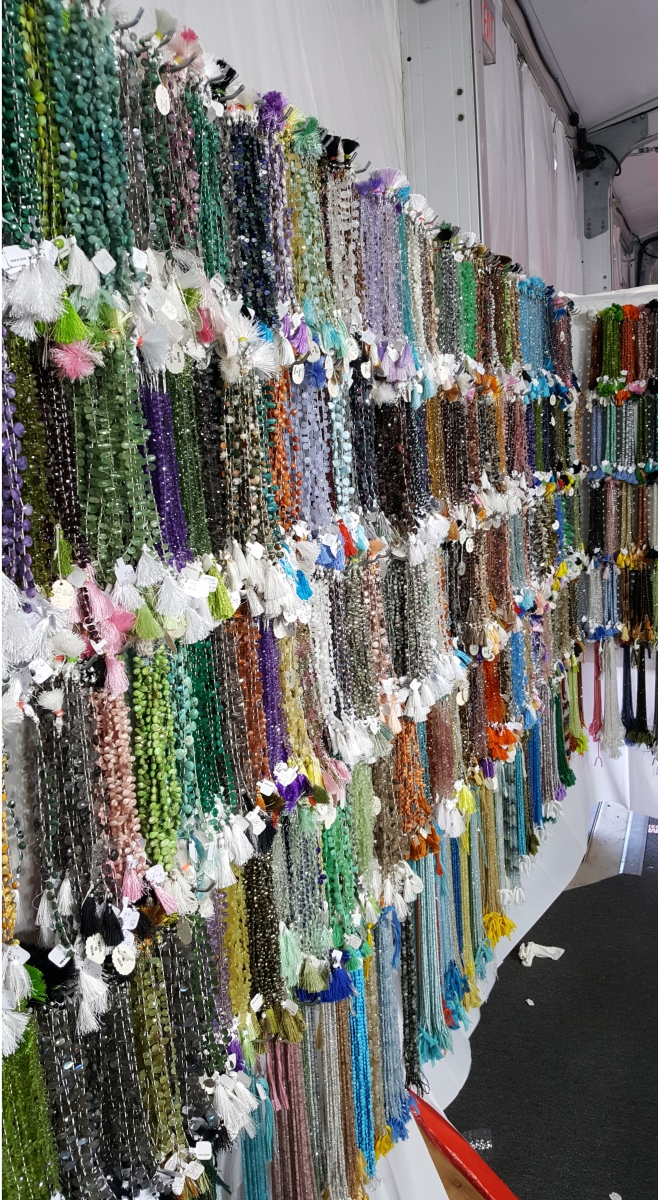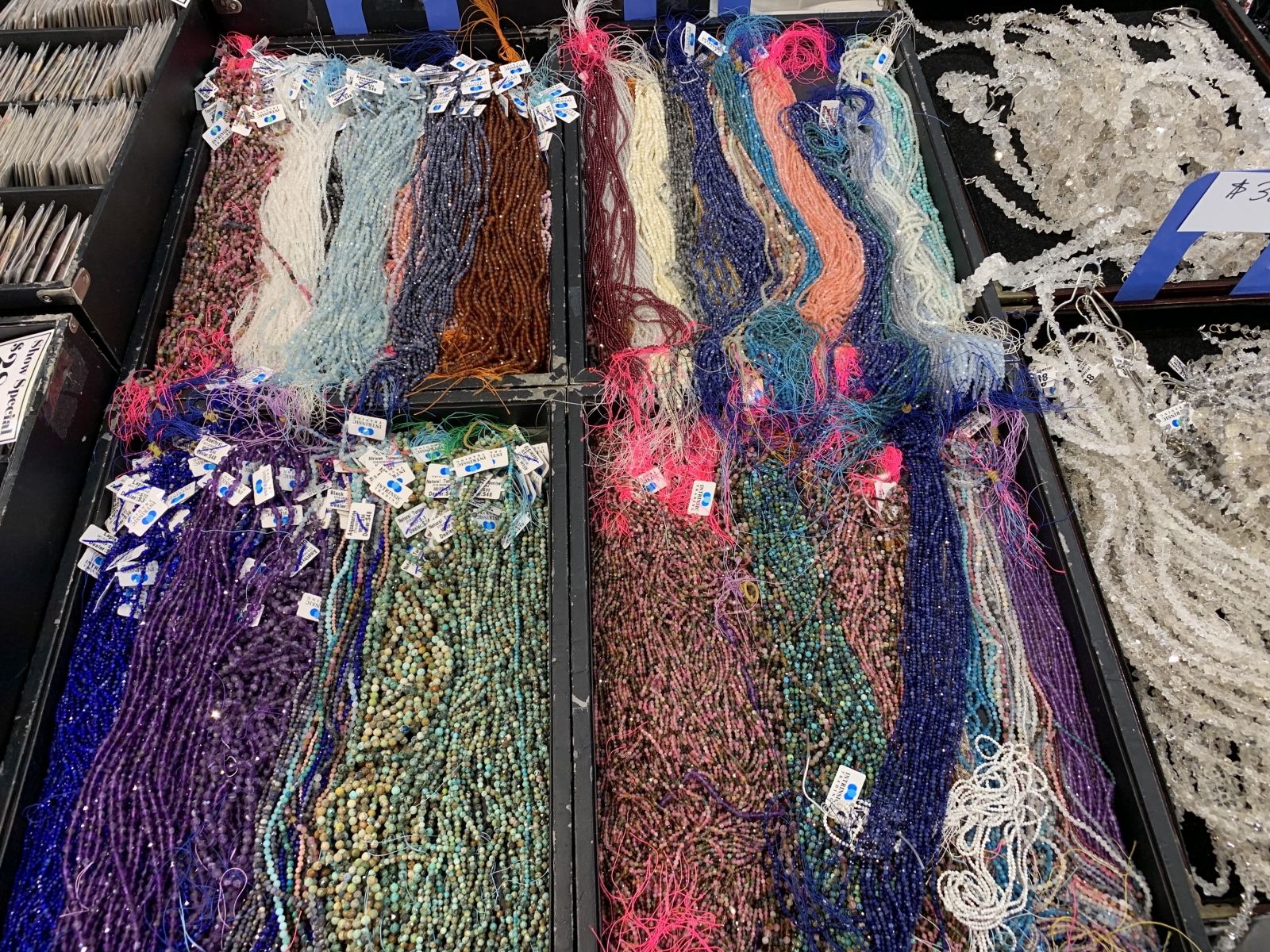 I only found things I needed (or wanted) to buy at Multi Creations (sterling, gold fill, gold vermeil, copper and gold findings) and at the Intrinsic discount booth. I'll be shopping at the Intrinsic booth in both Holidome and Gem Mall tomorrow. Here is a collage with terrible pictures of some of the stones I got at Intrinsic.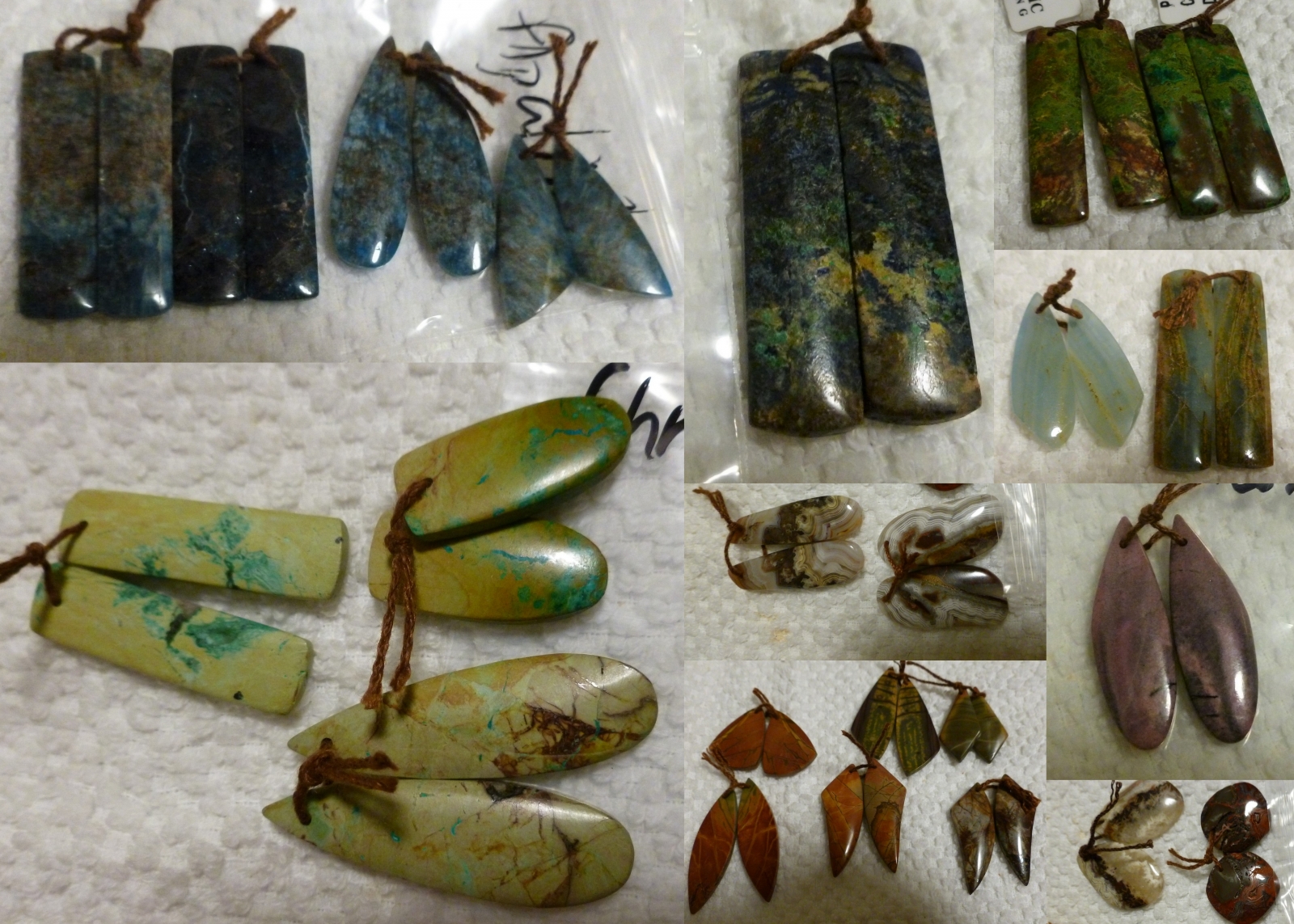 We still had some time before everything closed at 6PM so my next stop was Trilogy for beautiful carved and drilled flower beads. And here is another collage of bad pictures of the flowers. There are definite limitations to taking pictures in a hotel room (or condo) at night with a generic camera. I really miss my photo cube!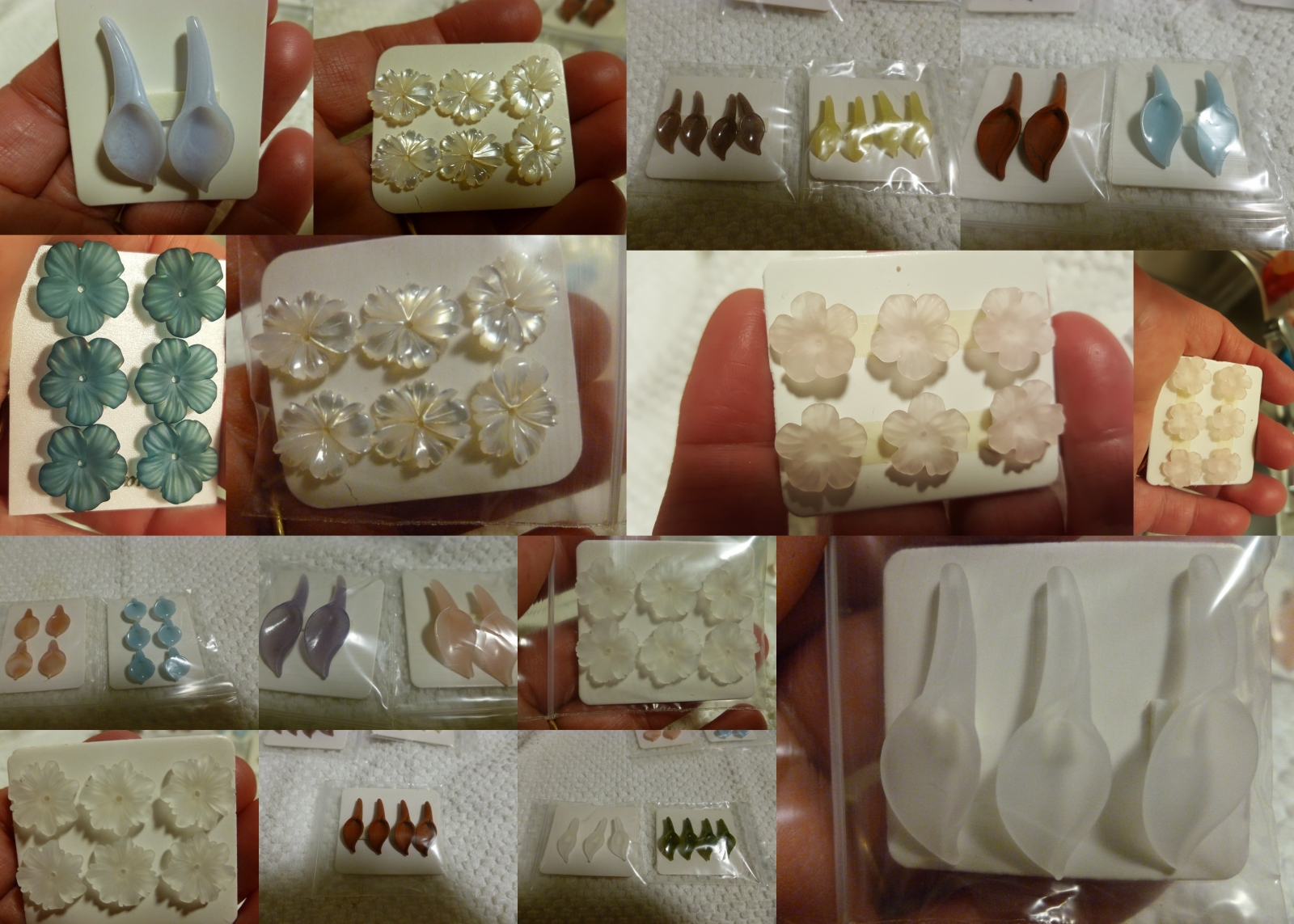 Here are some beautiful ocean jasper butterfly wings that I saw at Trilogy. The matching of the stones is just fabulous!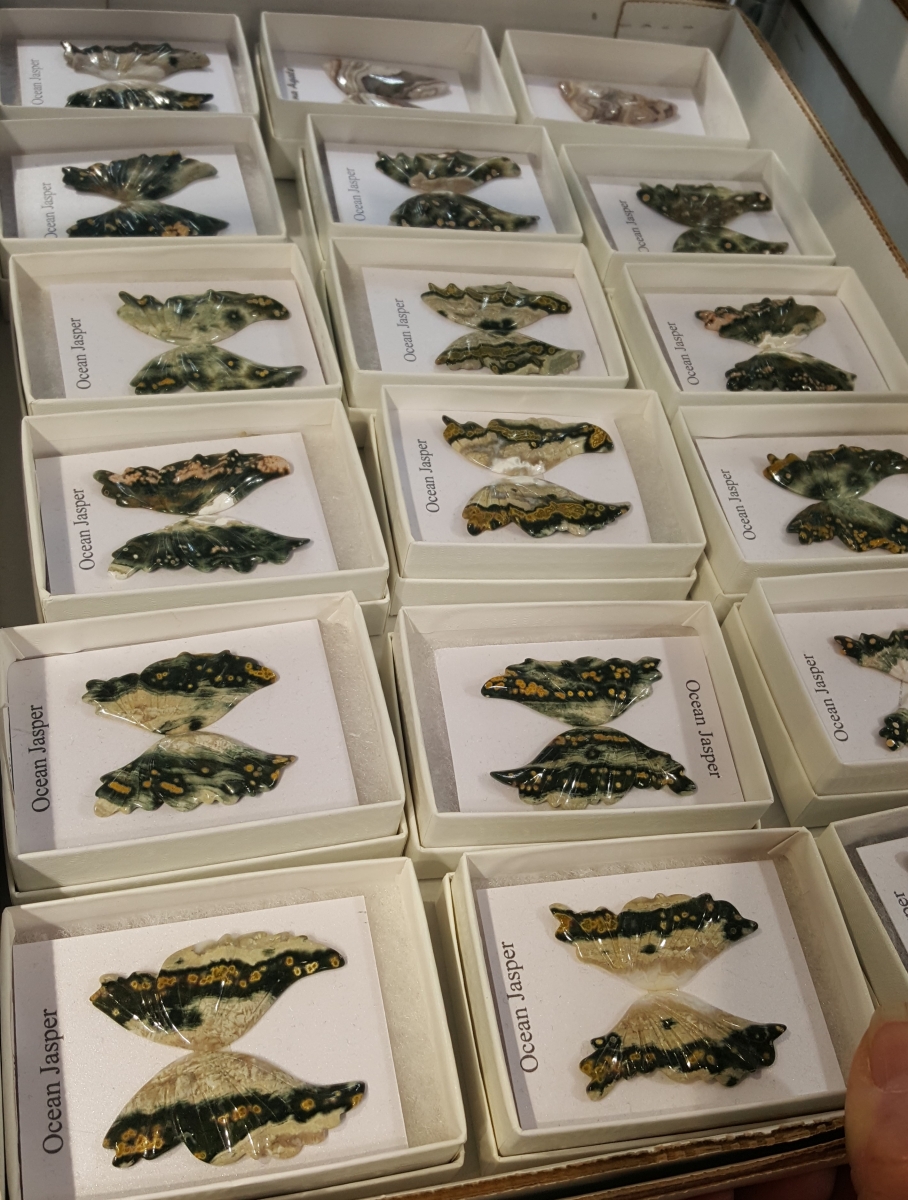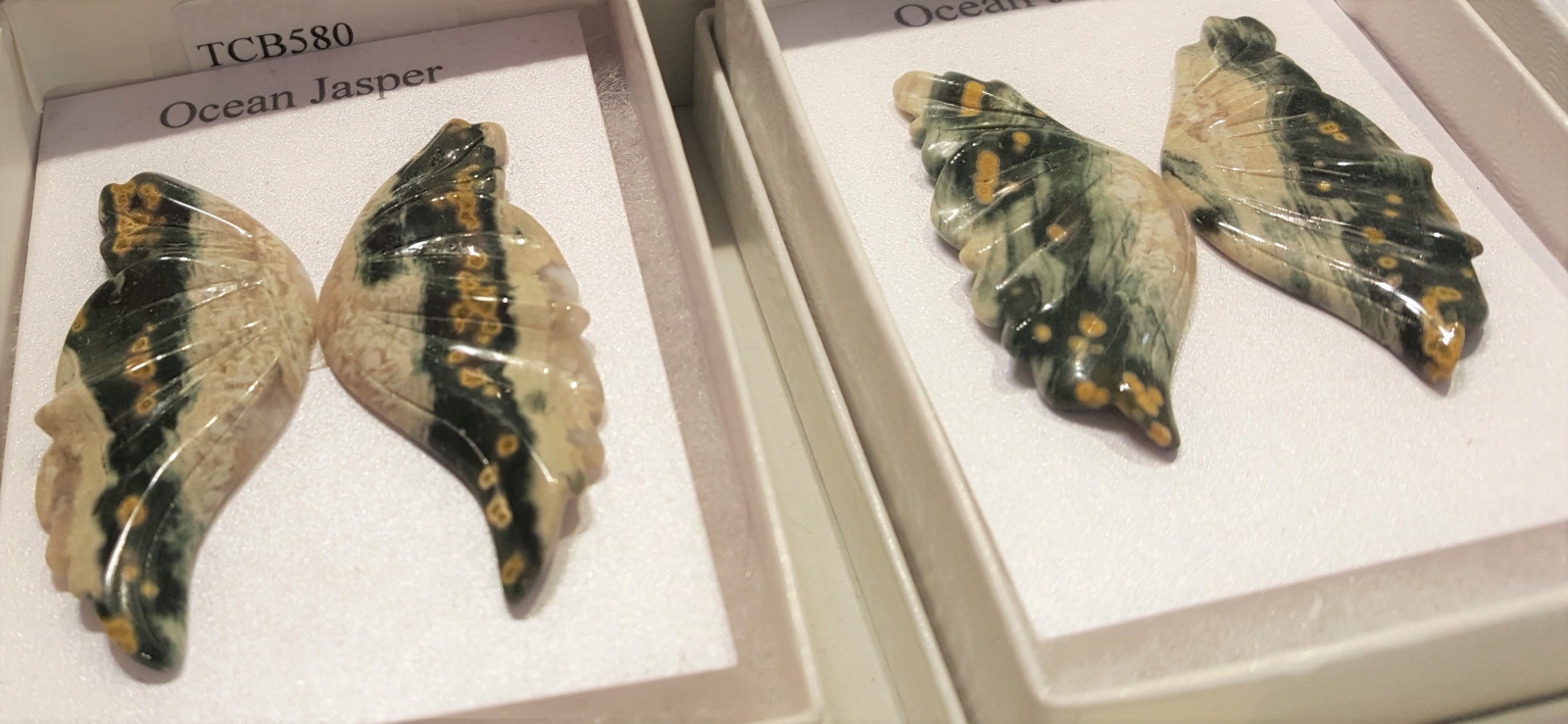 That finished up the shopping day but I did stop by the Intrinsic booth in Holidome to do some pre-shopping, get some pictures, ... so I can share with my jewelry designer friends to see if they want me to share any of my finds with them. I had a request for Herkimer beads, which I don't ever remember seeing, and lo and behold - some were just waiting for me (along with black spinel, amazonite, ....)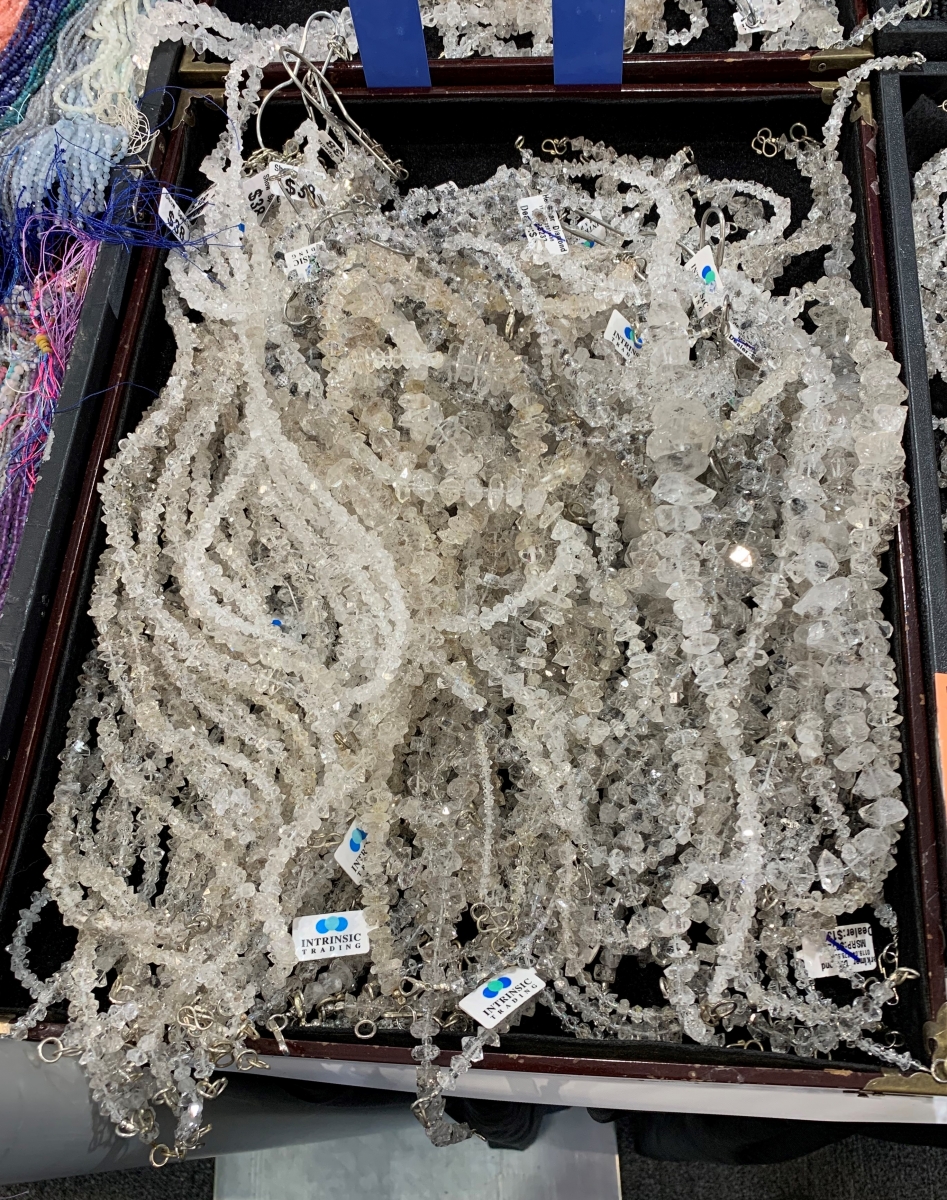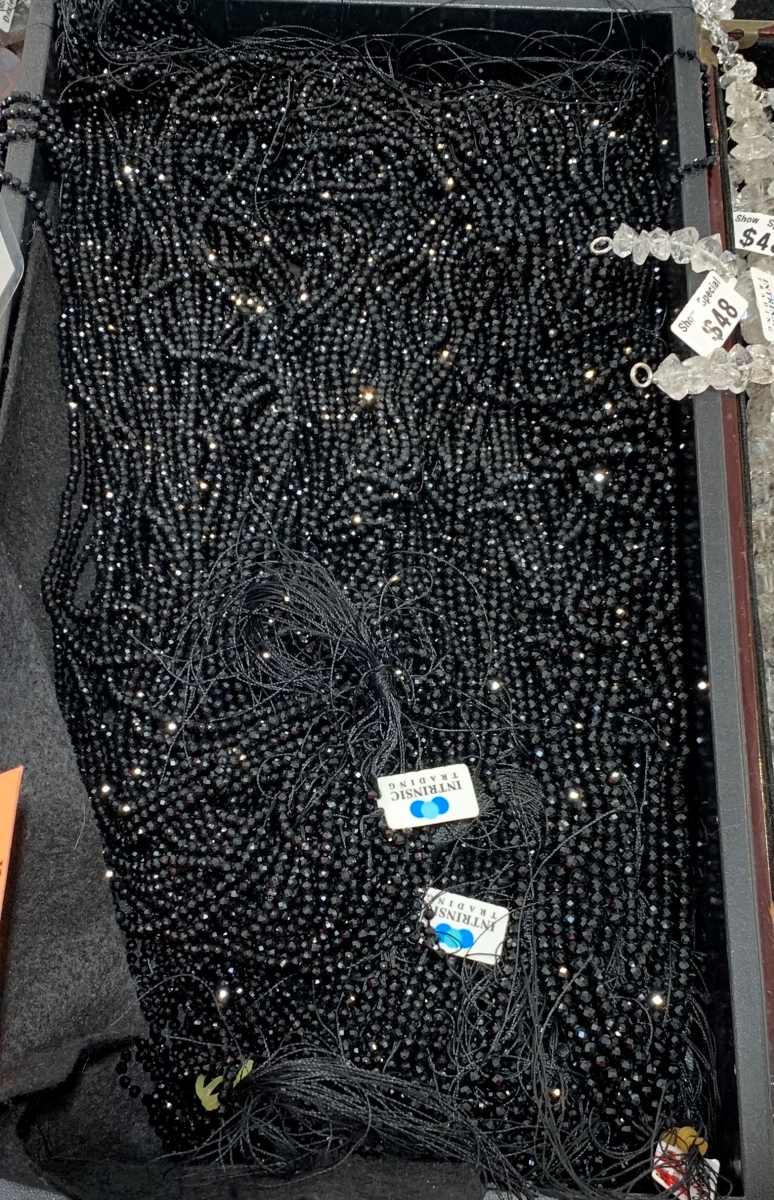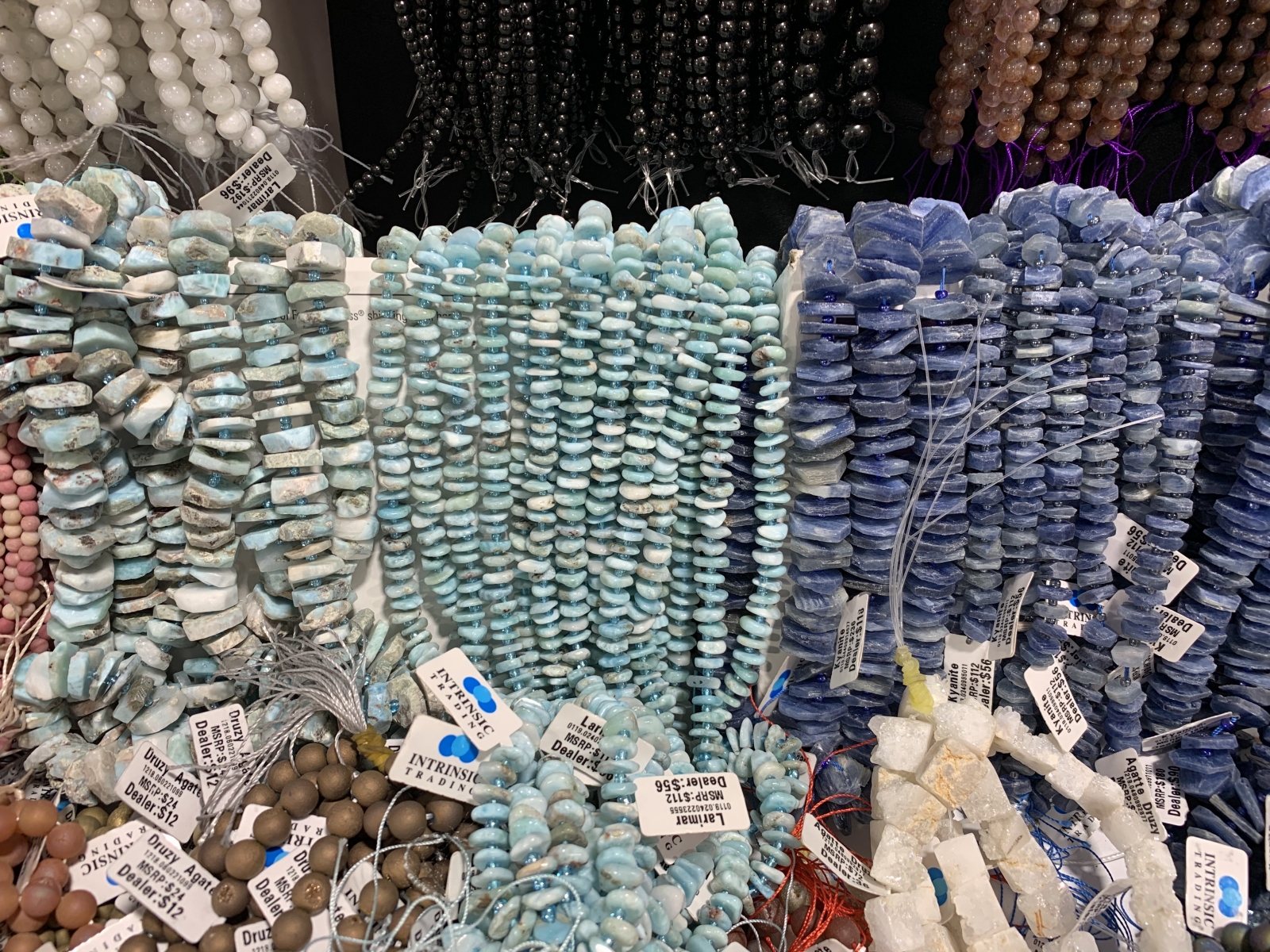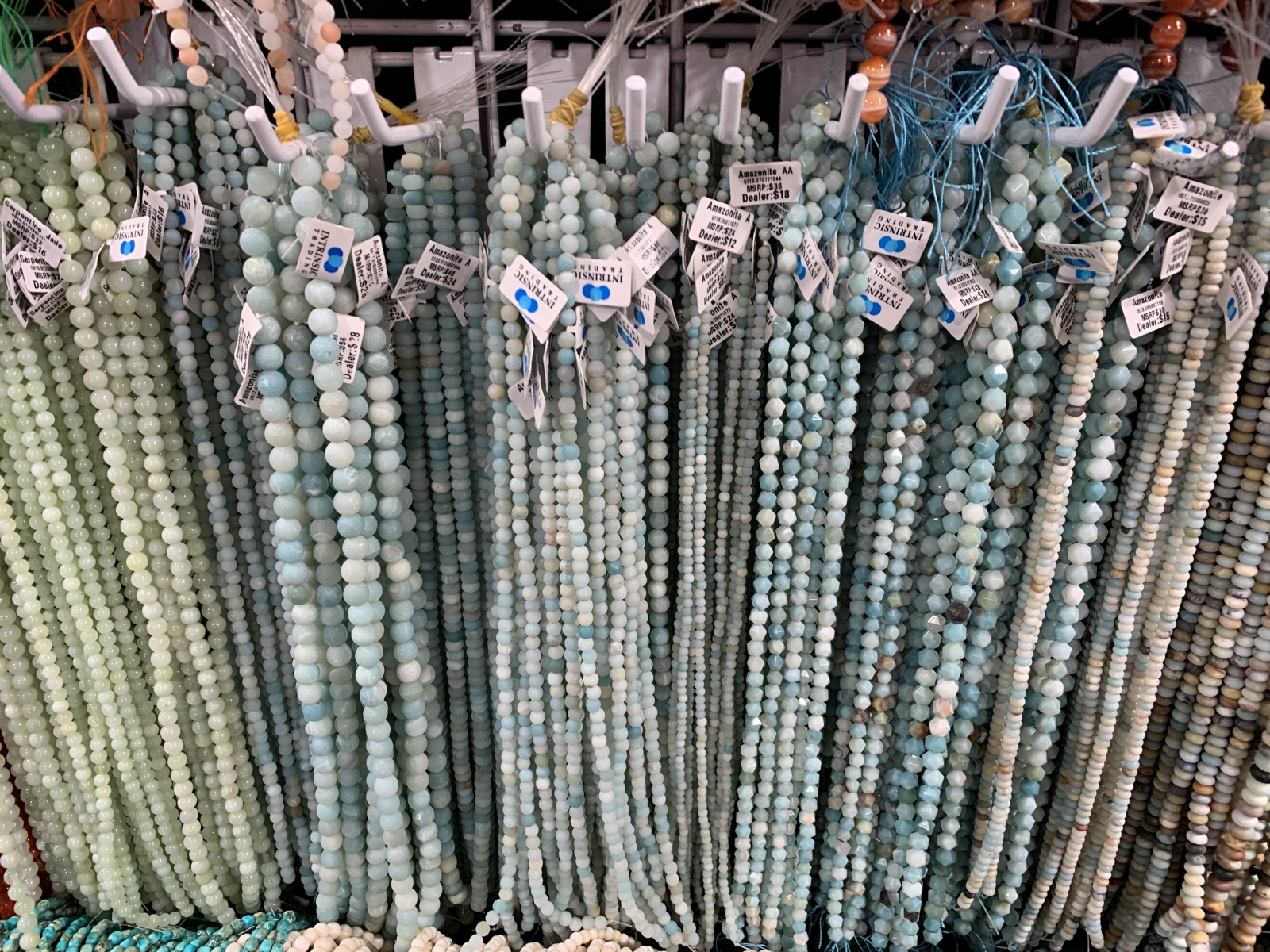 And, of course, the earrings pairs ...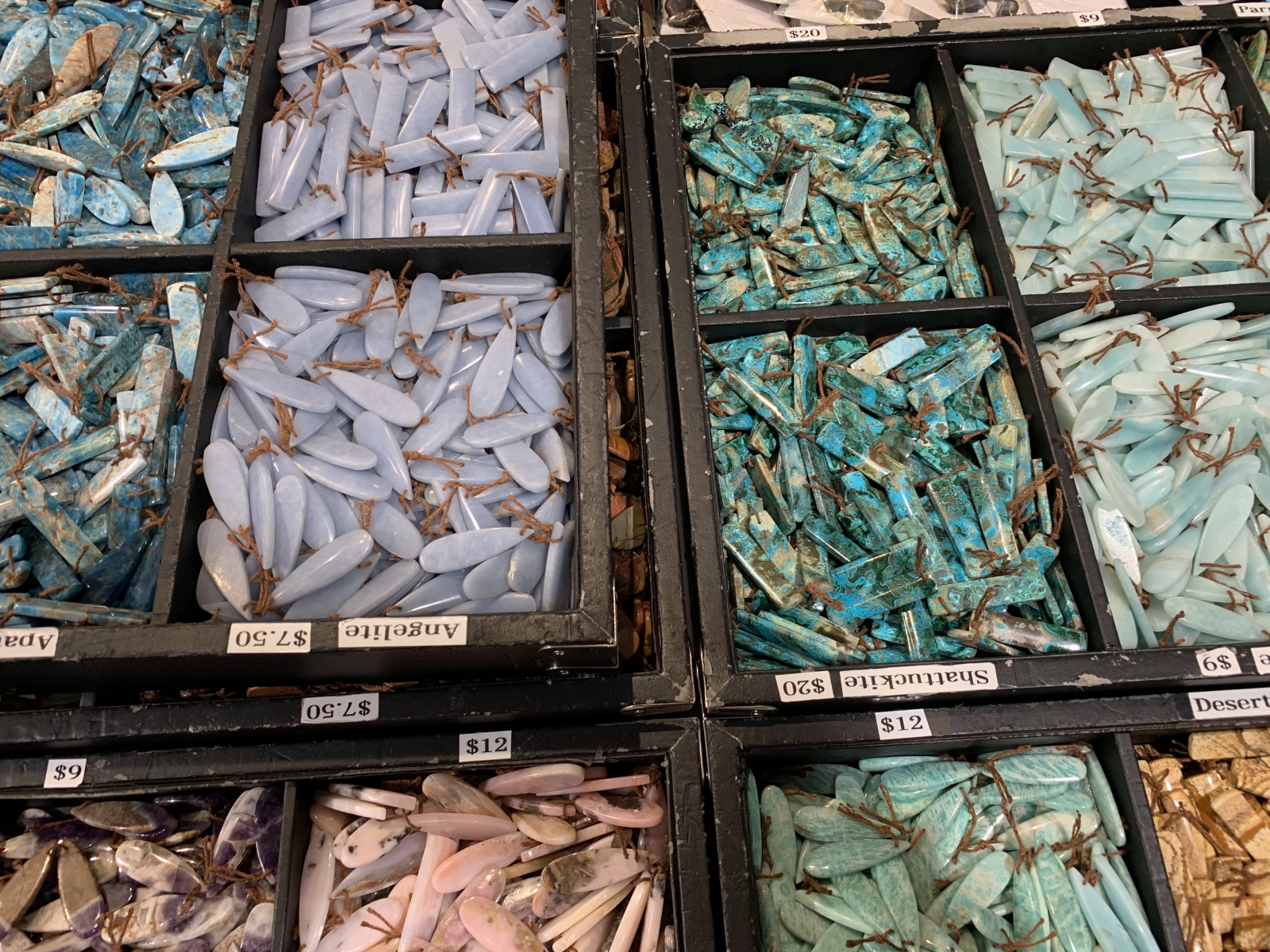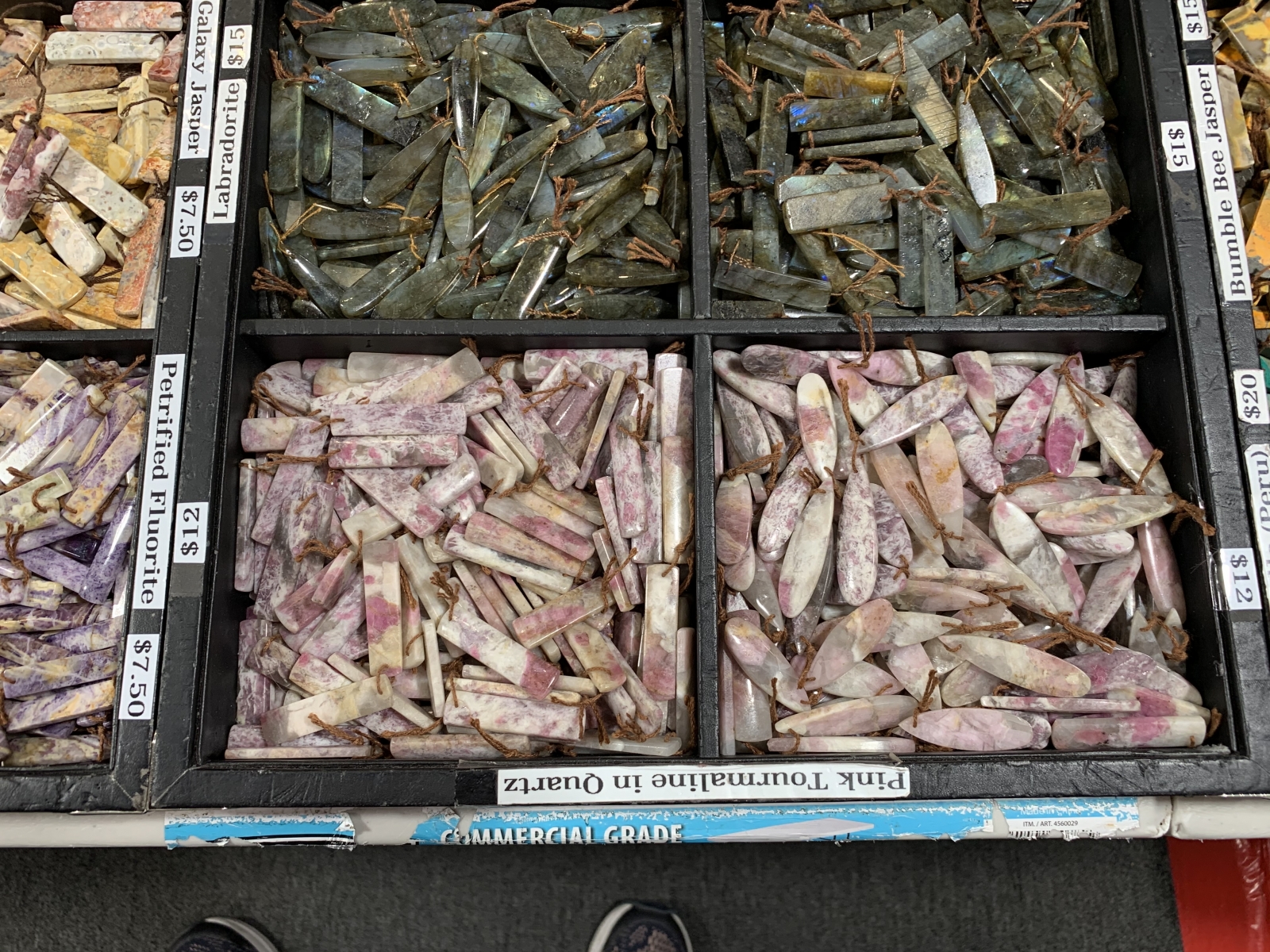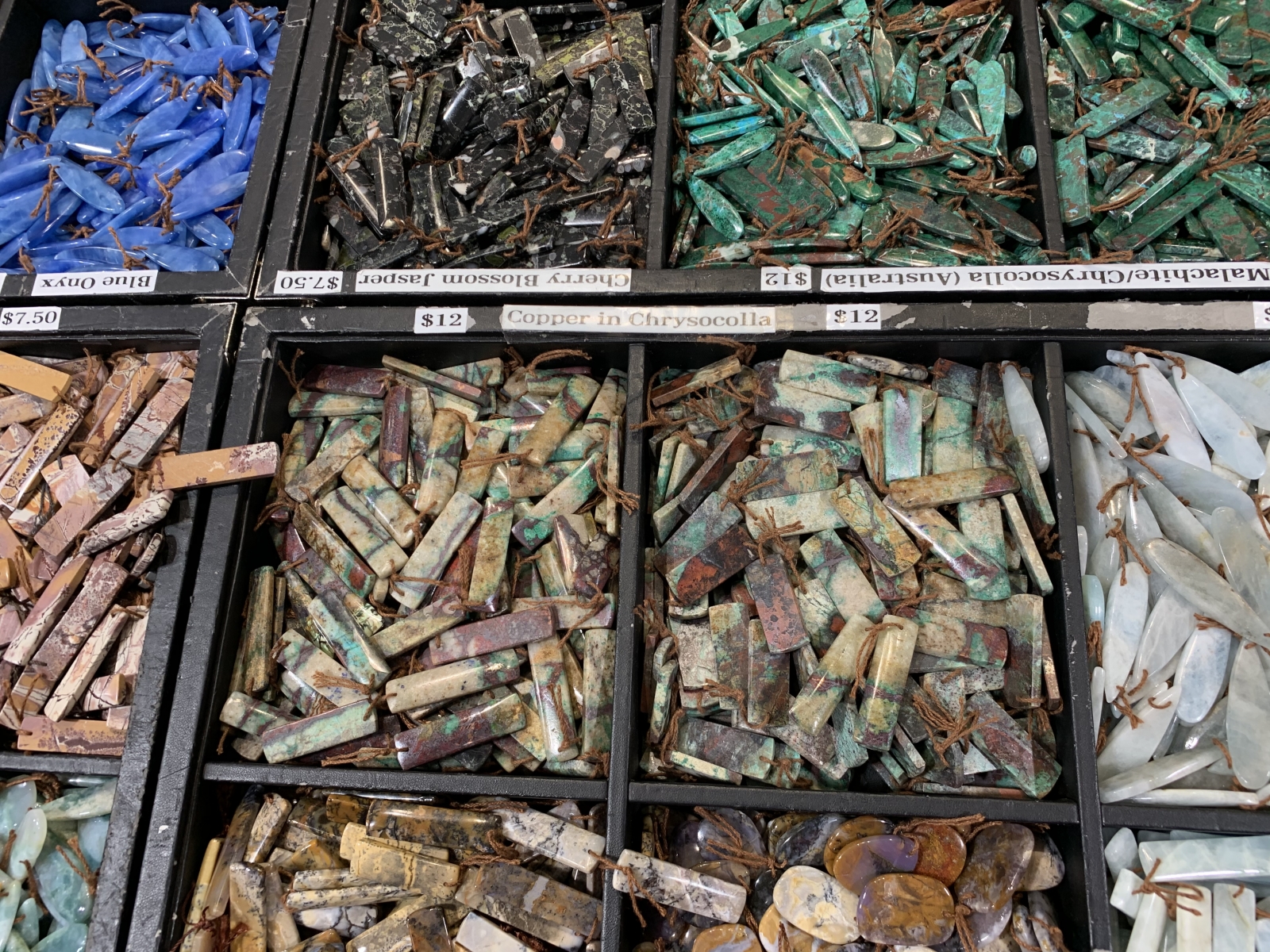 We drove off into the sunset and headed into downtown to enjoy dinner at Caruso's with some of my online jewelry friends. I love being able to meet them in person!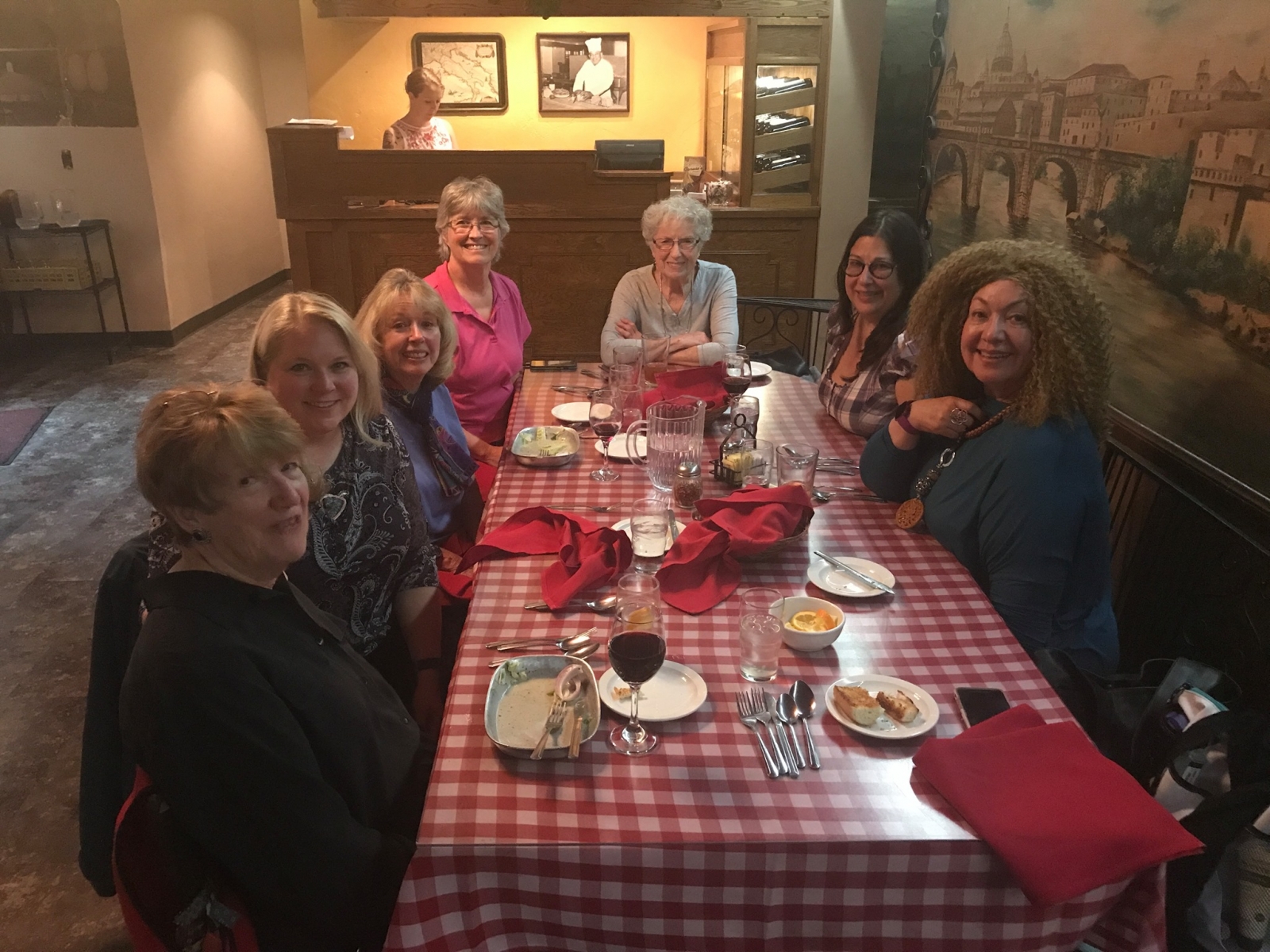 And now it is WAY past my bedtime so I'll bid you adieu!