Tucson 2021 - Day 3
**FREE SHIPPING IN THE US FOR ALL ORDERS** **ORDER GIFT CERTIFICATES HERE**
**If you live in the EU or UK please contact me before ordering. I will have to create a custom order for you in my Etsy shop due to the VAT requirements that the EU and UK have put in place.**
** Sorry due to to updates to the "Packaging Act" I am unable to ship to Germany. **
I started the day (Sunday) at Intrinsic. Now keep track of my visits, because they did - LOL! This was visit #2. I did quite a bit of shopping here, but wasn't able to finish since I had to get over to Holidome for a noon "FB call" with my designer friend in Australia so we could shop for earrings pairs at Best In Gems. I had them save my bucket of goodies so I could come back later and shop. And here is what you see at Best In Gems ... pairs, pairs, pairs!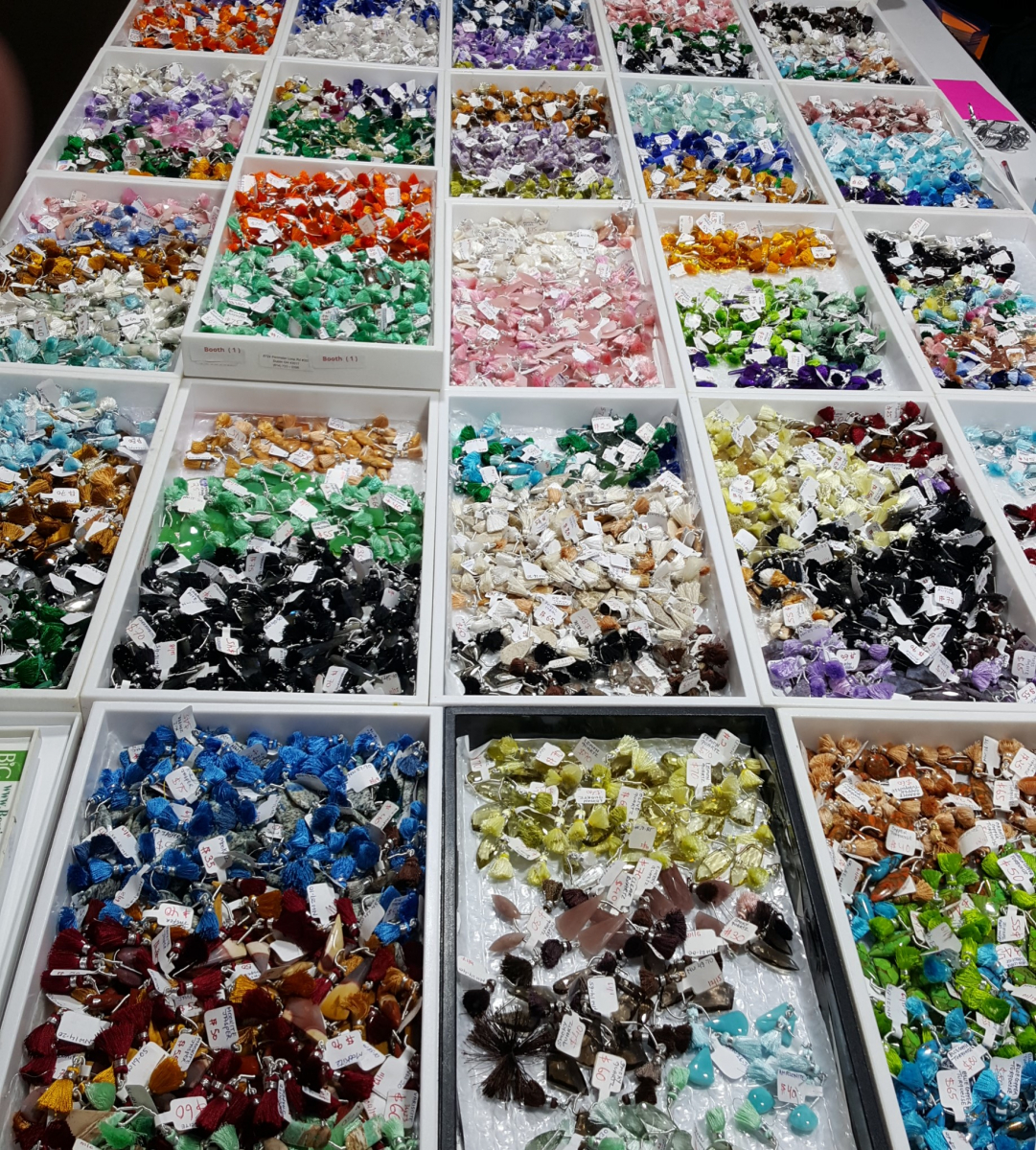 I have to say that I am a much more efficient shopper when my mom is helping me. She is GREAT at picking out gorgeous pairs and it's much more fun shopping with someone else and sharing exciting and interesting finds with her. Normally, while I'm showing pairs on the web, she's picking out more pairs for me to share. But it was just me on this trip so things went slower and I didn't get to check out as many things as I normally do. After I finished "shopping" with my friend in Australia it was past time for lunch. Fortunately they had the food court setup as they always do. Quite a few places have vegan options so I don't have any problem getting something good to eat. And they always have a coffee company there as well so I don't miss out on an afternoon mocha as a pick-me-up.
One of the Gals was looking for some chunky labradorite ovals and I just happened to see some as I walked by Tresor's booth on the way to lunch. She wanted them so I did a quick purchase after lunch.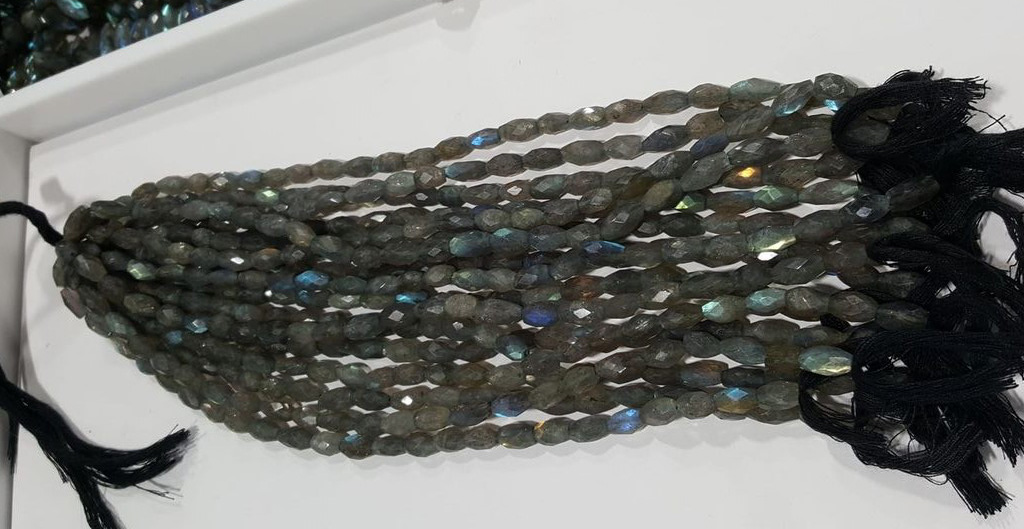 Intrinsic Trading had another booth in Holidome so I did some shopping there. They had different strand specials with a nice selection. Now keep track of my visits to Intrinsic - because they did (thought I didn't know that until my 2nd to the last visit with them) - LOL! So this was visit #3. One of the gals helping at the booth escorted me and my bucket over to the Gem Mall booth so I could keep it all on the same bill. So now I'm at visit #4. I spent the rest of the day shopping at Intrinsic and got through most of the list before closing time. I asked them to keep my bucket of picks in reserve so I could add to it the next day.
Here is a shot of the sunset as I drove to Caruso's to pick up dinner. They make a wonderful vegan eggplant parmesan (with no parmesan of course) and they're garlic bread is yum!