Tucson 2021 - Day 2
**FREE SHIPPING IN THE US FOR ALL ORDERS** **ORDER GIFT CERTIFICATES HERE**
**If you live in the EU or UK please contact me before ordering. I will have to create a custom order for you in my Etsy shop due to the VAT requirements that the EU and UK have put in place.**
** Sorry due to to updates to the "Packaging Act" I am unable to ship to Germany. **
Since I didn't finish up at Vista Gems on day 1 (Friday) I made them the first stop on day 2 (Saturday). I did lots more shopping and sharing on Facebook with the Gals. This year I created a Facebook group for the sole purpose of sharing all the experiences and gems that I was finding for the Gals who wanted me to shop for them. It made it easier to keep track of things (mostly), but it sure took a lot of time. I wanted to do it this year both for the vendors who haven't been able to sell at many shows over the last year and for all my jewelry design buddies who couldn't get to Tucson this year.
Before I left the Pueblo show wanted to check out the monster crystals that were available. Here are a few pictures of the ones I found interesting. I love the amethyst chest. :)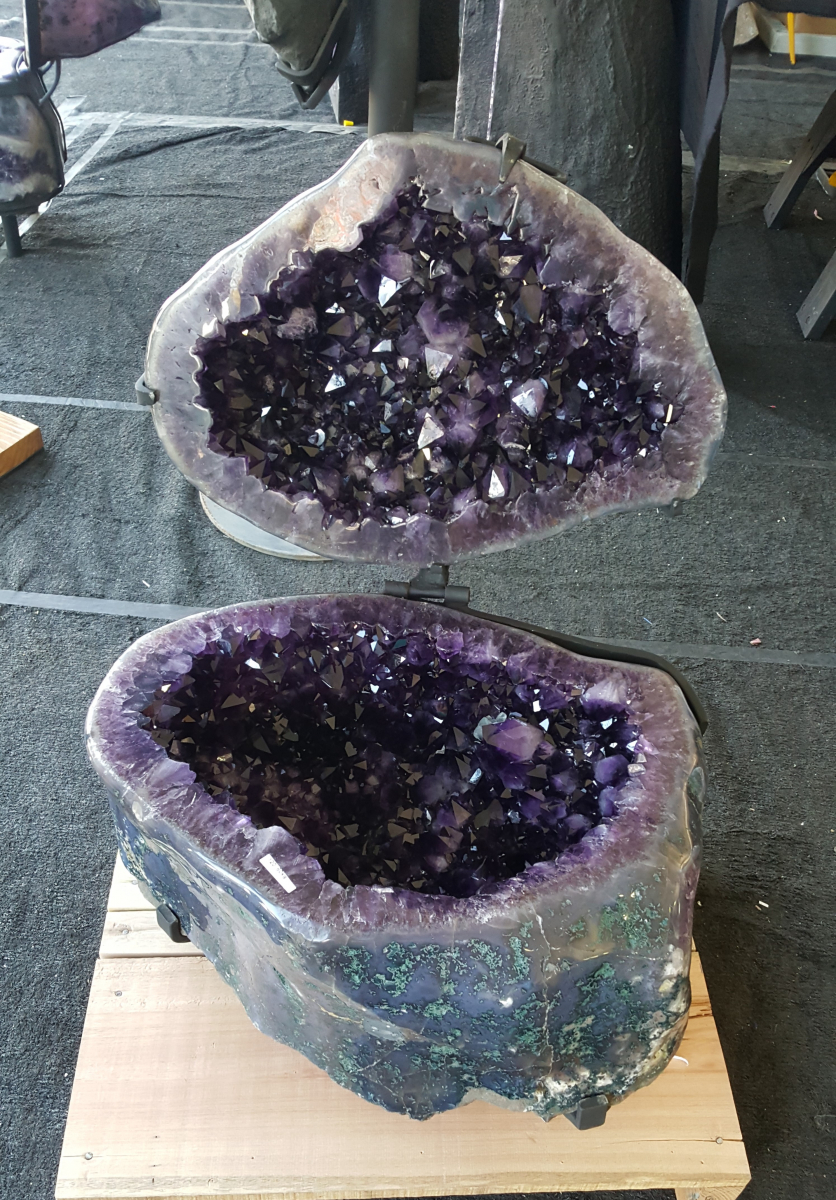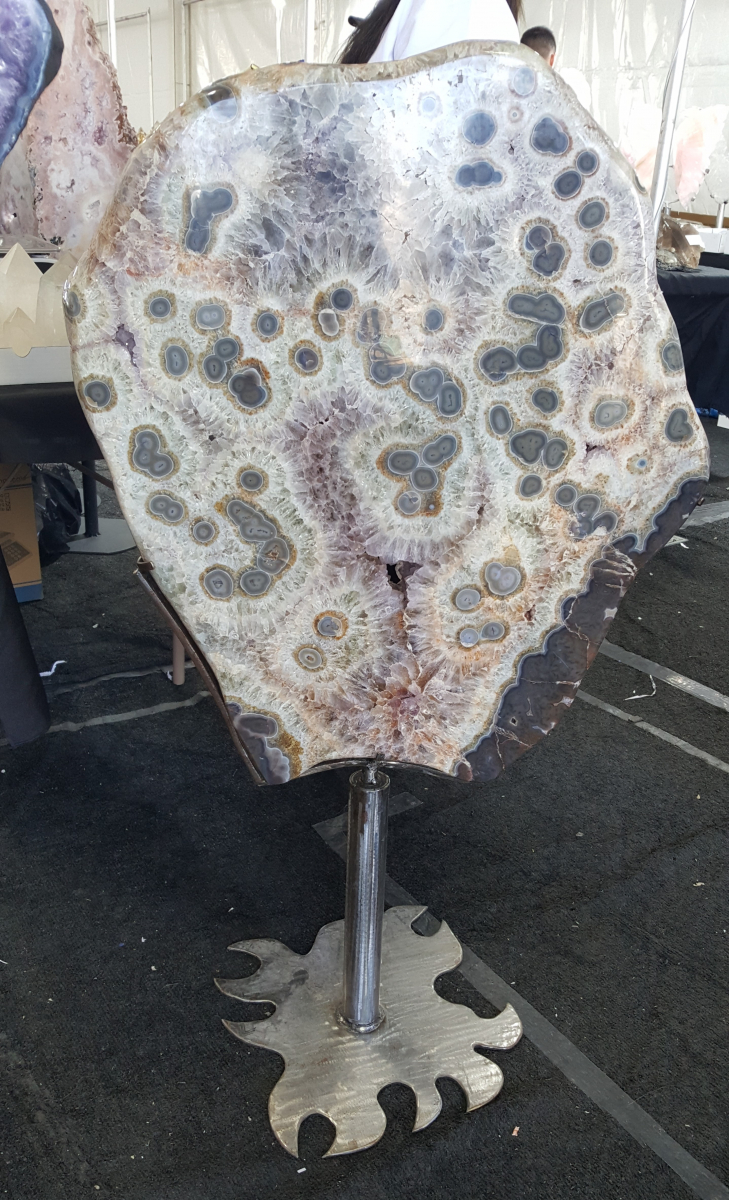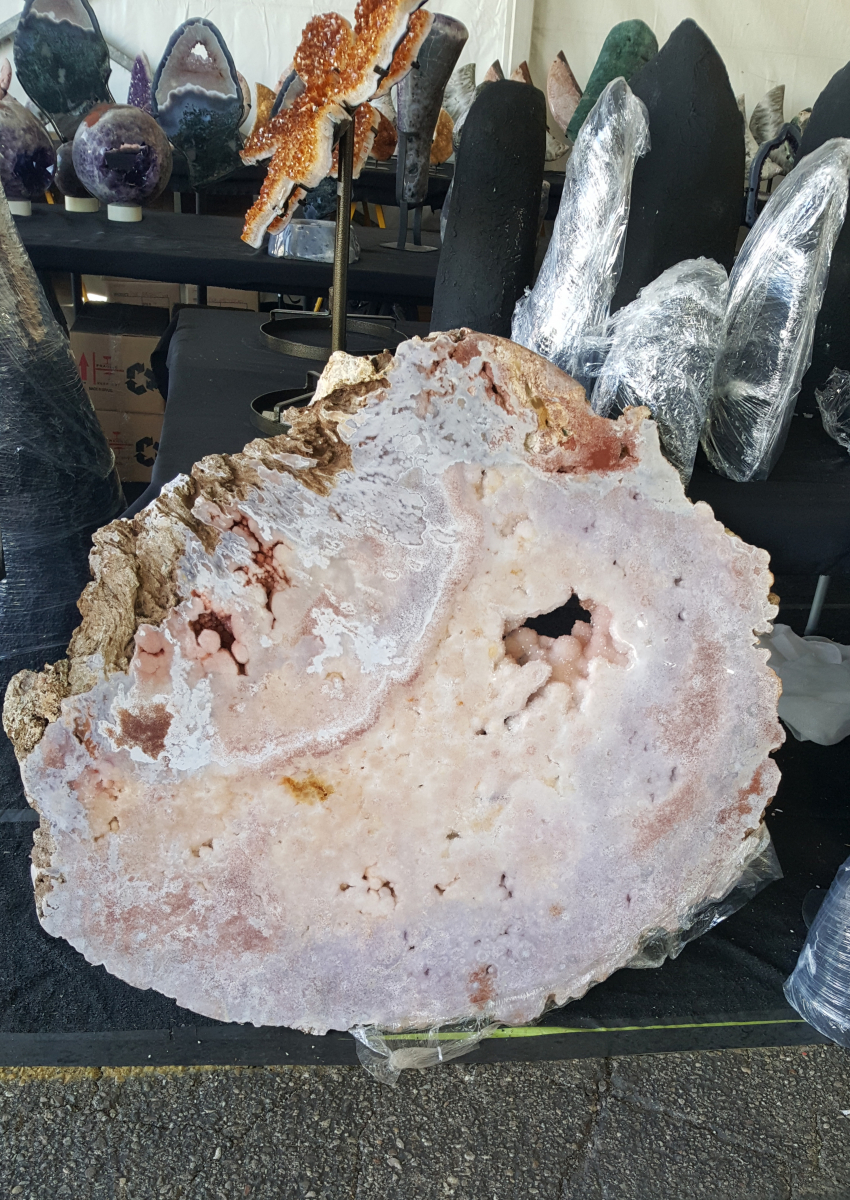 Anyone need a gemstone tub?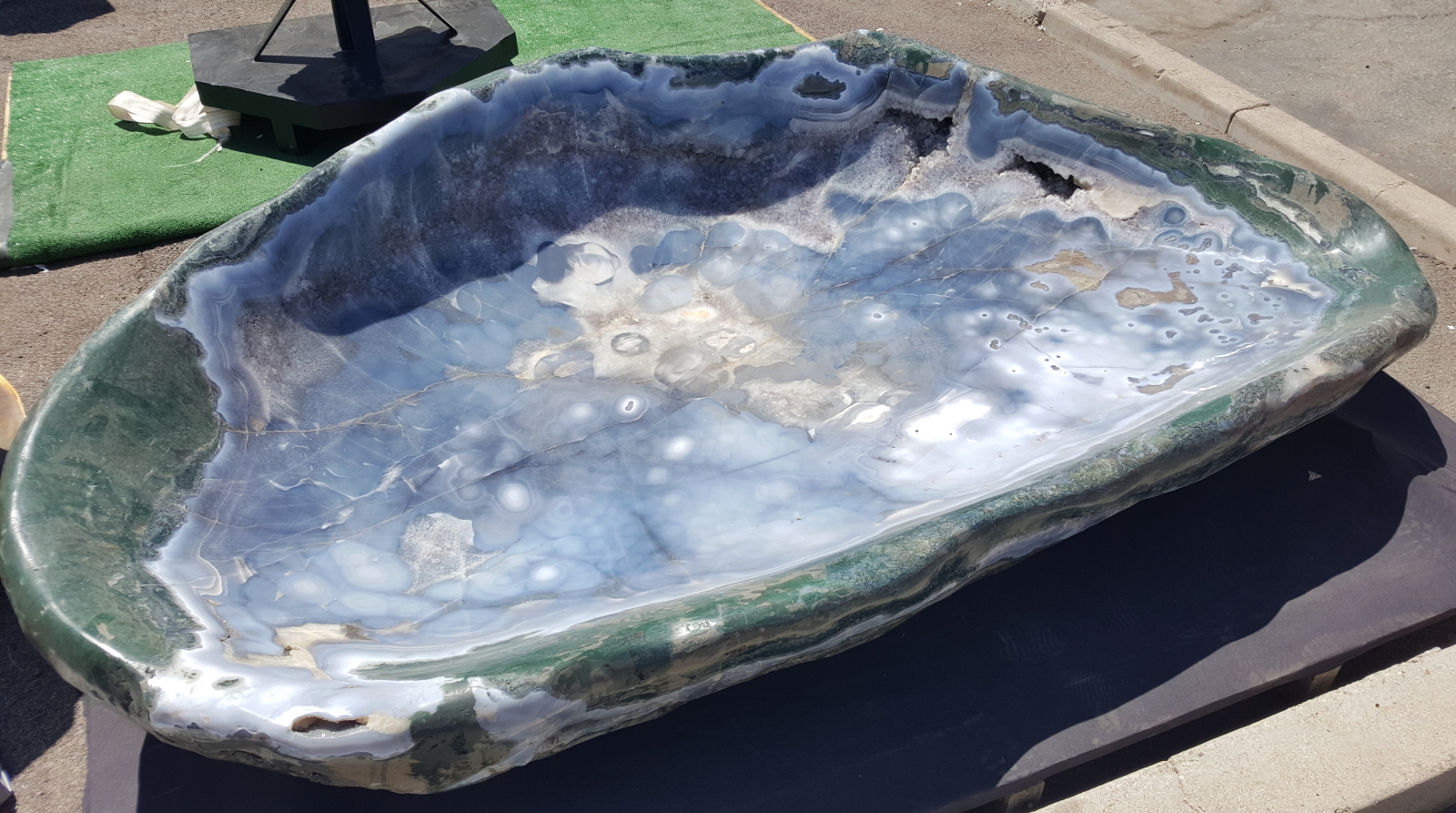 And, finally, I was winging my way to Gem Mall and Holidome.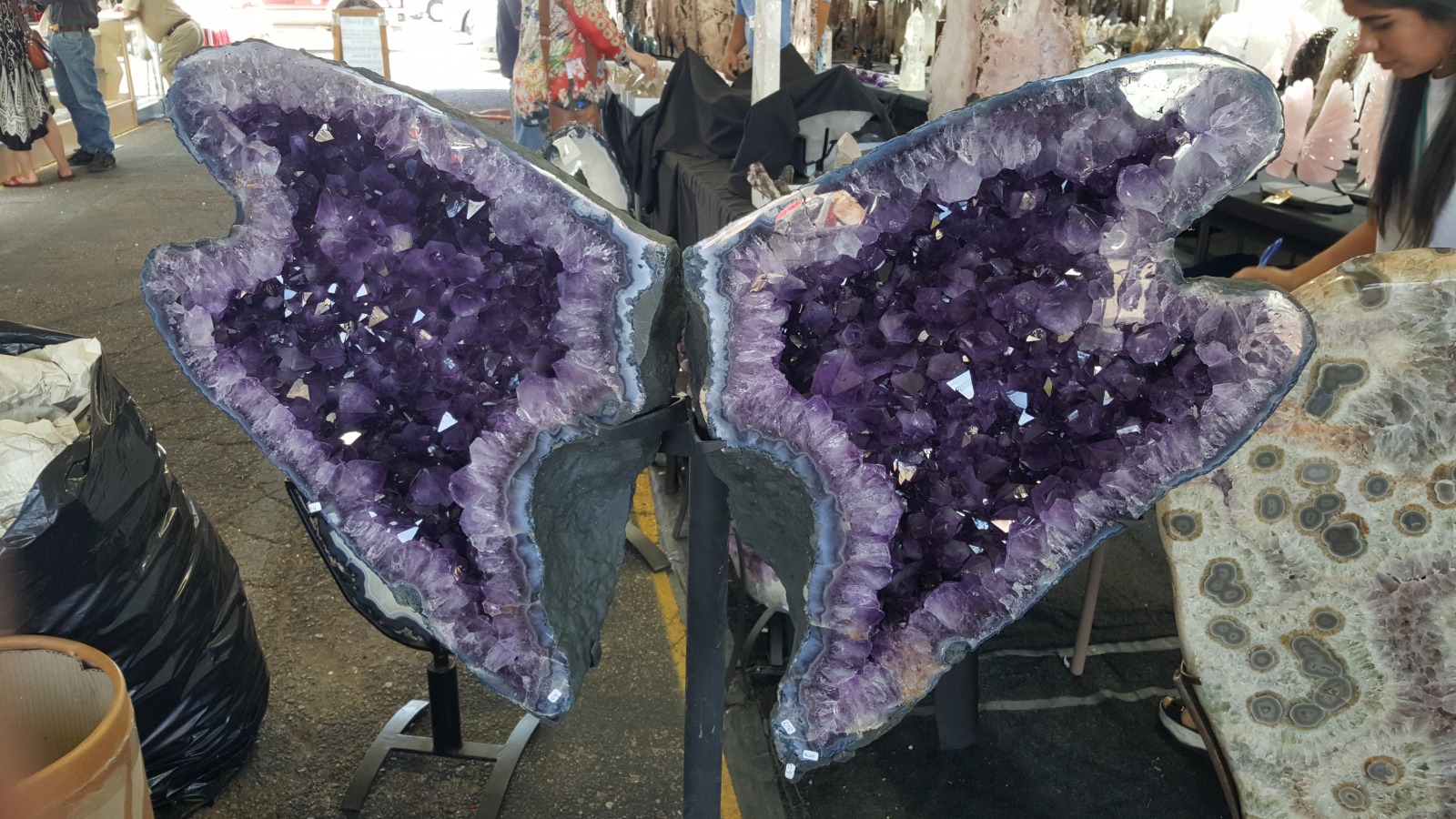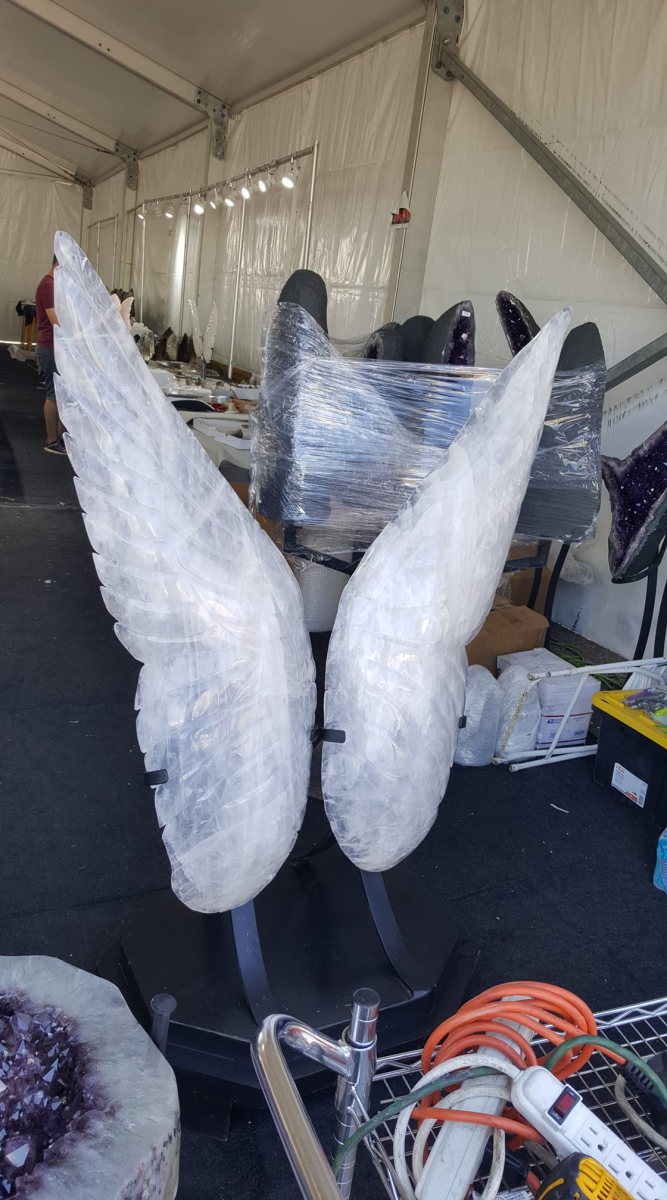 Next stop was Gem Mall and Holidome! I already had plans to buy some bulk Bali from Multicreations and a lot of earrings pairs at Intrinsic Trading. Here is a picture of just a portion of the bulk Bali beads that were available. The styles were limited but the price was awesome! I shared the pile with the Gals, pulled out some of the strands I liked and kept pulling strands and taking orders until we met the minimum weight needed for purchase.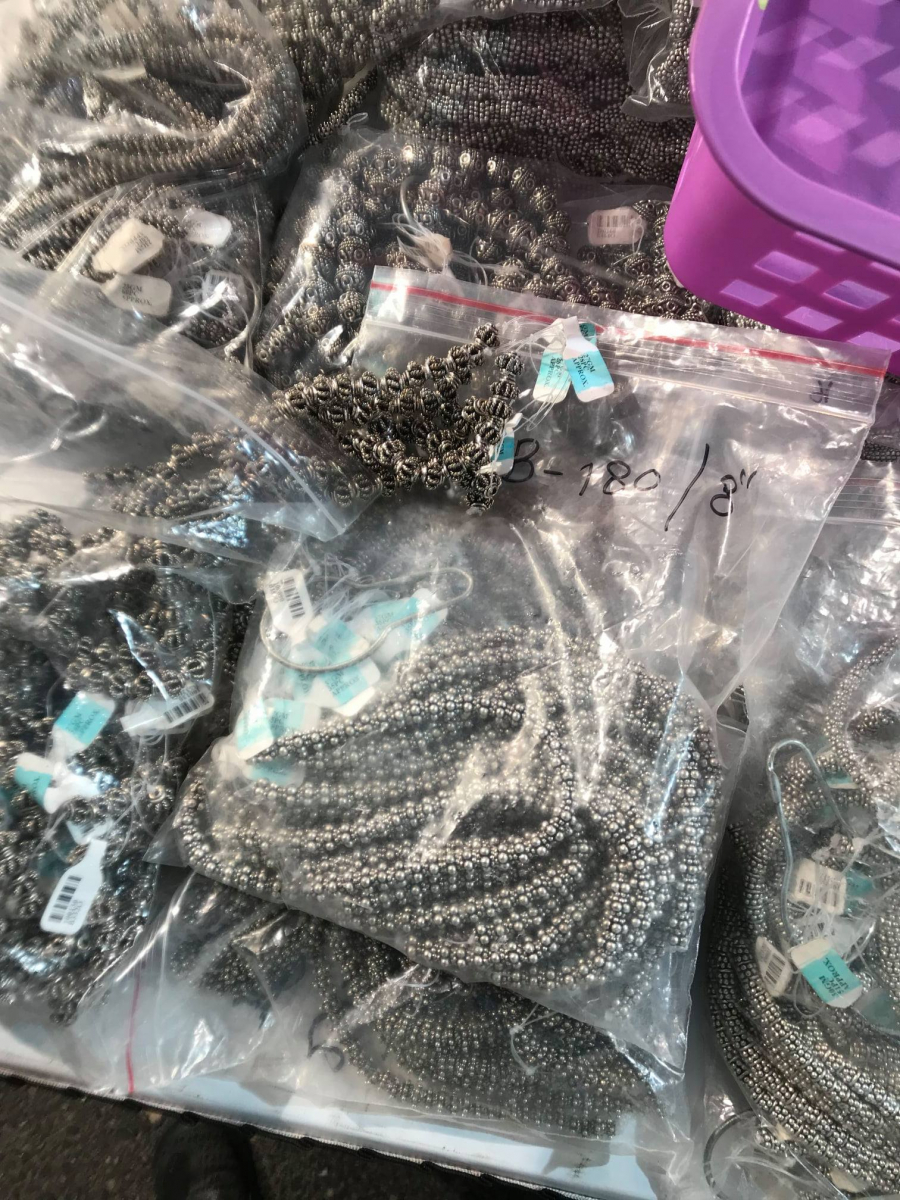 By the time I finished shopping at Multicreations my ipad and phone batteries were both dying. Normally my hubby makes sure I have a backup battery, but we both forgot to do a check of my electronic backup setup. So I first tried charging in my car, but that was too slow, so I made a trip to Walmart to get an external battery pack. I found one, bought it, went out to the car only to find out the cable it had didn't connect to my phone. So I went back in and got the correct cable. On the way back to Gem Mall I charged the battery from my cigarette lighter and my phone from the phone charger. All this messing around with charging consumed an hour or so and while I was offline the Gals were conversing in Facebook about what I needed to avoid the problem in the future - LOL! One suggested a Mophie and I think I might get one when I decide if I'm going to get my cracked screen replaced or just get another phone. Yes I cracked the screen at Gem Mall too. Saturday was just one of those days. And here's the external battery I bought. It should last me a while since it holds a good charge and it fits in my pocket! LOL!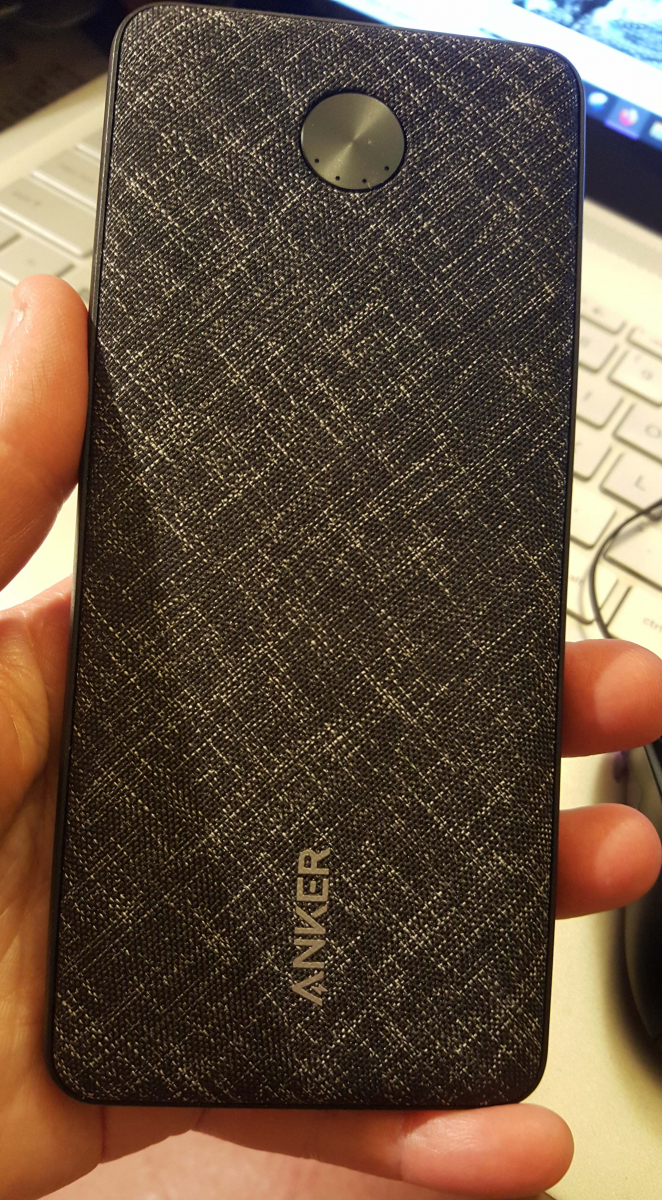 Now that I had battery power I finally got back to Intrinsic Trading at 5PM so I had an hour to shop. I was MOVING! LOL!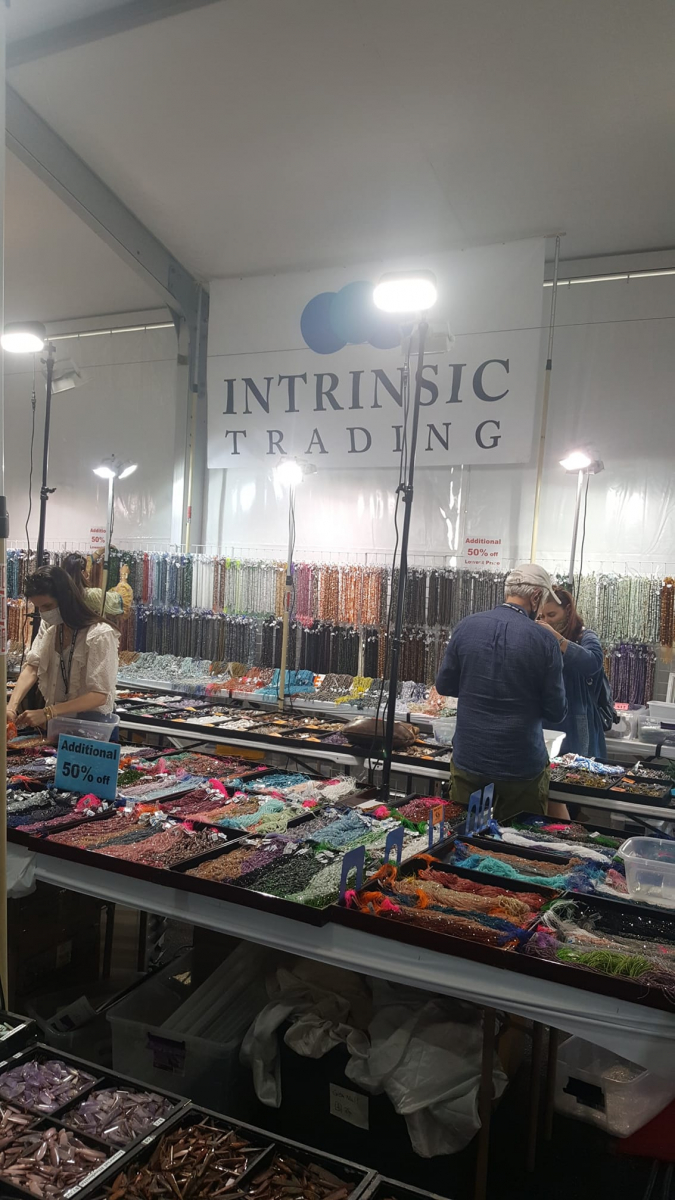 I got some portion of the shopping for the Gals and me finished right at closing time, but had quite a bit more to buy so I asked them to save my bucket and I would be back in the morning to continue shopping.
On the way home I stopped by a Tmobile store to find out why the ipad wouldn't websurf over the phone airwaves. Turns out that at some point in the ancient past the account for the ipad "phone number" was suspended. Hubby got that fixed so I was really ready to roll with group shopping on Sunday!
And what did I find deep down in one pocket of my carryon when I was digging around for some cables later that night? An external battery! OMG! It was the battery that hubby put in my bag LAST year before I went to Tucson. Obviously I didn't fully empty my bag when I got home last year.