Tucson 2021 - Day 1
**FREE SHIPPING IN THE US FOR ALL ORDERS** **ORDER GIFT CERTIFICATES HERE**
**If you live in the EU or UK please contact me before ordering. I will have to create a custom order for you in my Etsy shop due to the VAT requirements that the EU and UK have put in place.**
** Sorry due to to updates to the "Packaging Act" I am unable to ship to Germany. **
I was so busy at the Tucson Gem Show this year that I didn't have time to write my normal daily blog posts. It was delayed from the normal Jan/Feb time frame to early April. It was a smaller show so I wasn't there for the normal 8 days. And, since Southwest Airlines no longer has direct flights into Tucson from San Diego it turned out to be just as fast to drive as it would have been to fly. So I drove to Tucson this year. Just before I left I found this solar powered dancing cactus! He was the perfect mascot to lead the way on the dash of my car as I drove to and fro. And, since quite a few jewelry designers I know were not able to go to the show this year I offered to go shopping for them as well.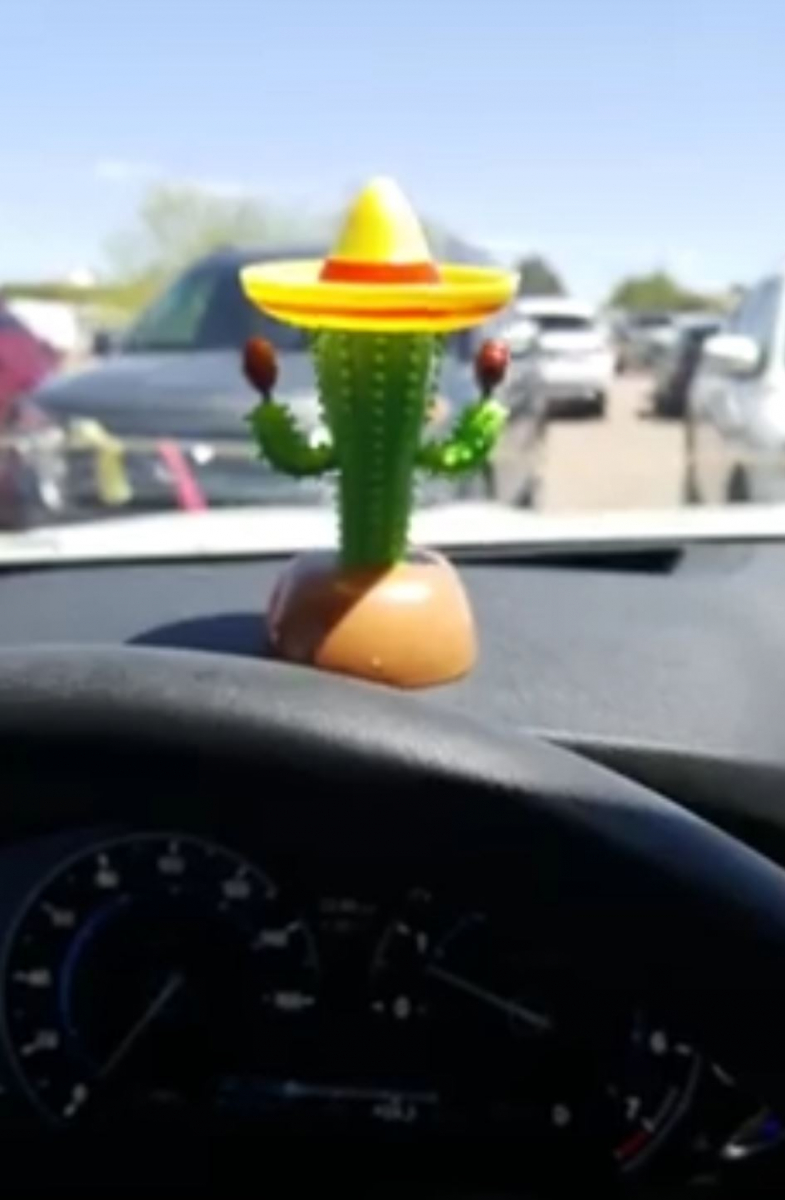 I did enjoy seeing the sand dunes on the way to Tucson.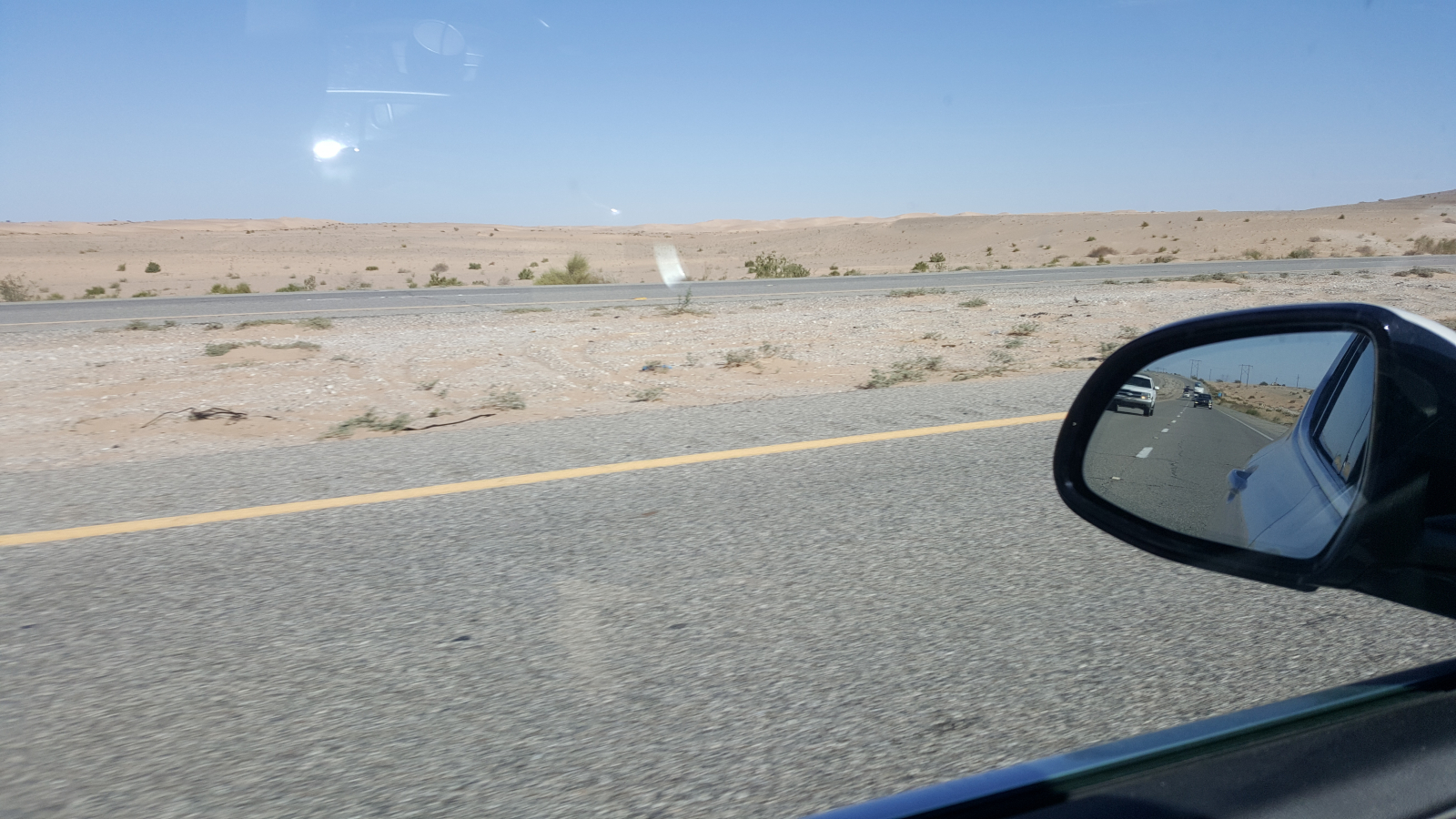 My first stop when I got to Tucson was Starbuck's so I could get myself a mocha and my friend Jennifer Ho of World Bead Mine (and myself) a lemon pound cake and her hubby a mocha frap. Then I went to the Kino show to check out all the fabulous things Jennifer brought. The gals I'm buying for and I just LOVED the old stock she found with carved moons. When I got there she also had carved leaves! Fabulous! What wasn't so fabulous was that the Kino show had to move and they had ALL the vendors outside. Ugh!! It was very windy and dusty the entire time I was in Tucson. Jennifer's booth is usually inside the big Kino tent. This year all her beads and displays got so dusty since she had to have an outdoor booth. I did not envy all the time she was going to have to spend cleaning everything when she got back home.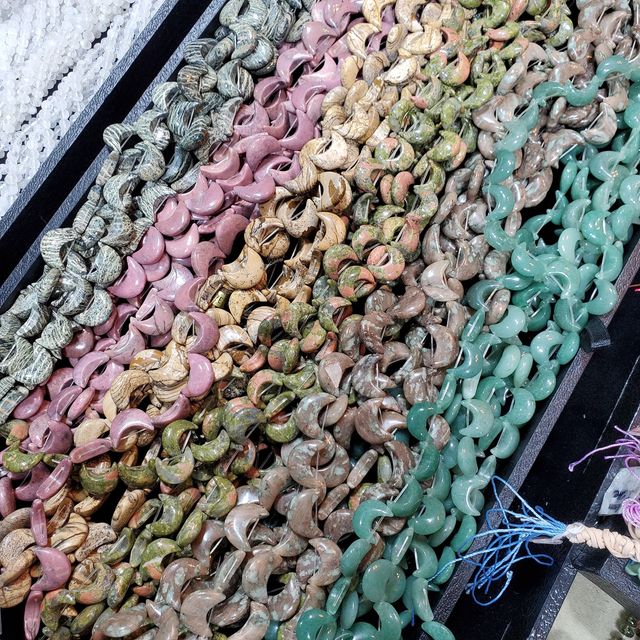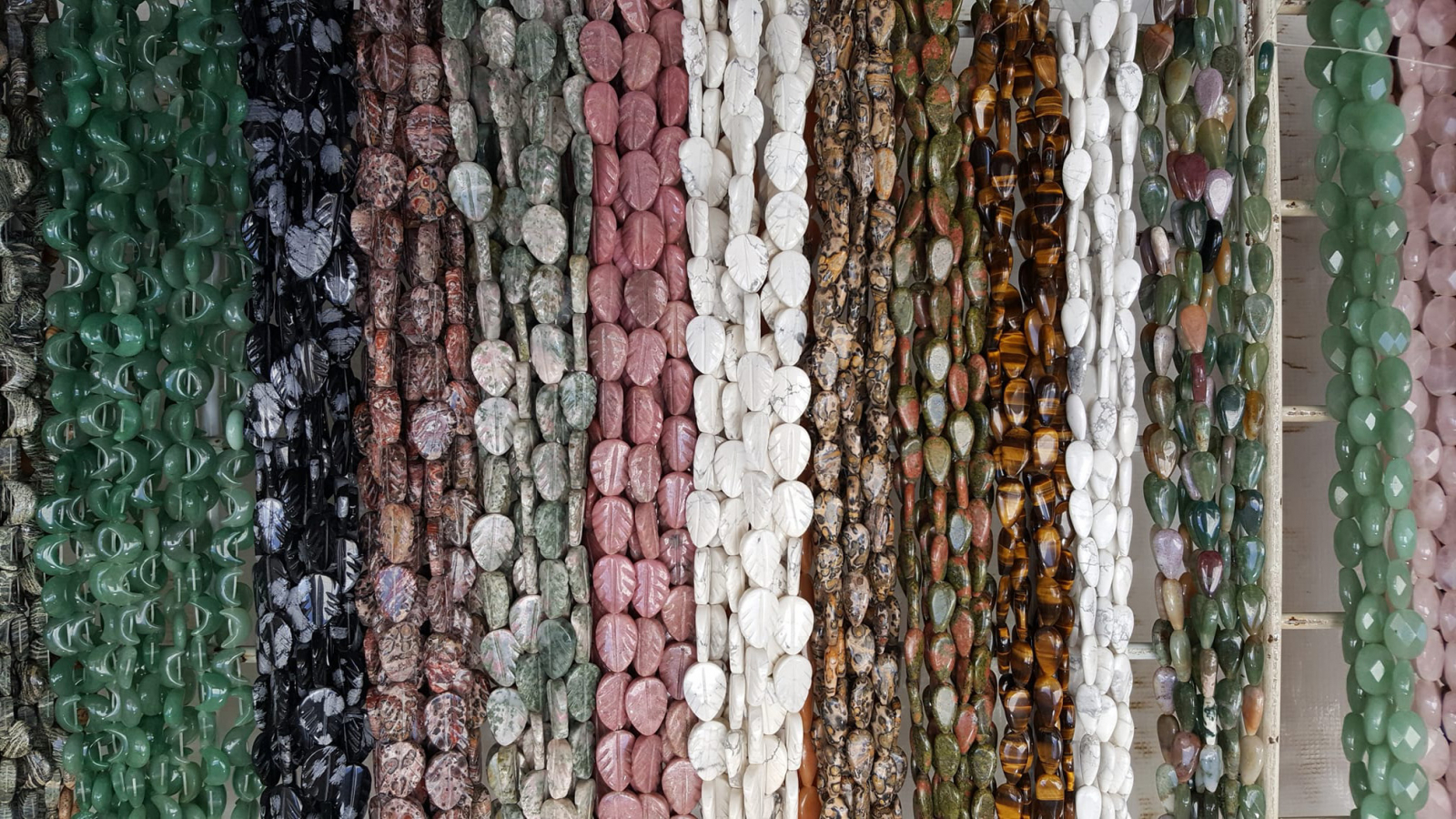 I did lots of shopping with Jennifer and did a brief wander in search of yard art. Every year at Tucson I just love the metal yard art and I've always wanted to get some. Yard art does not travel well on an airplane, but, since I drove this year, I was determined to get some! Here is where I shopped.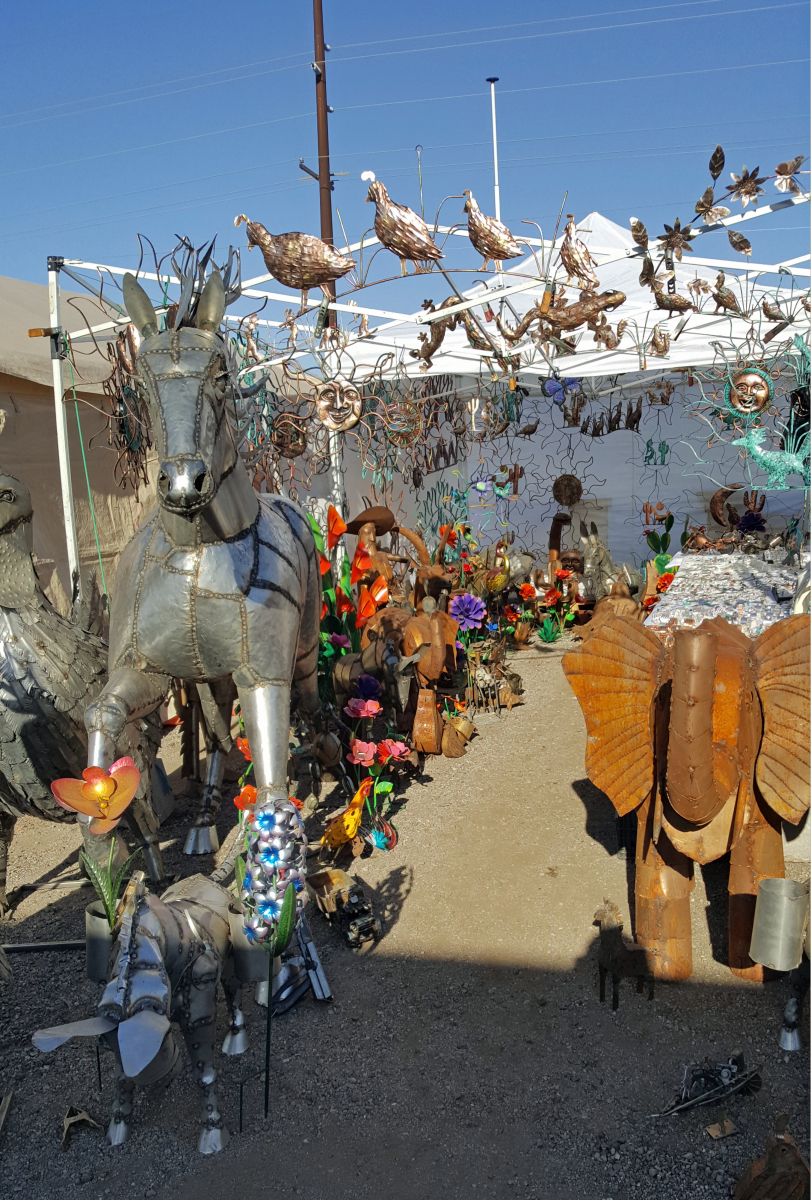 I didn't quite finishing shopping with Jennifer, but I had to leave so I could get to the Pueblo show before it closed. I wanted to check out Vista Gems since they has some beautiful gemstone earring pairs last year. On my way to the Pueblo show I saw the skeleton of the GJX tent. That was one of the many shows that was cancelled until next year.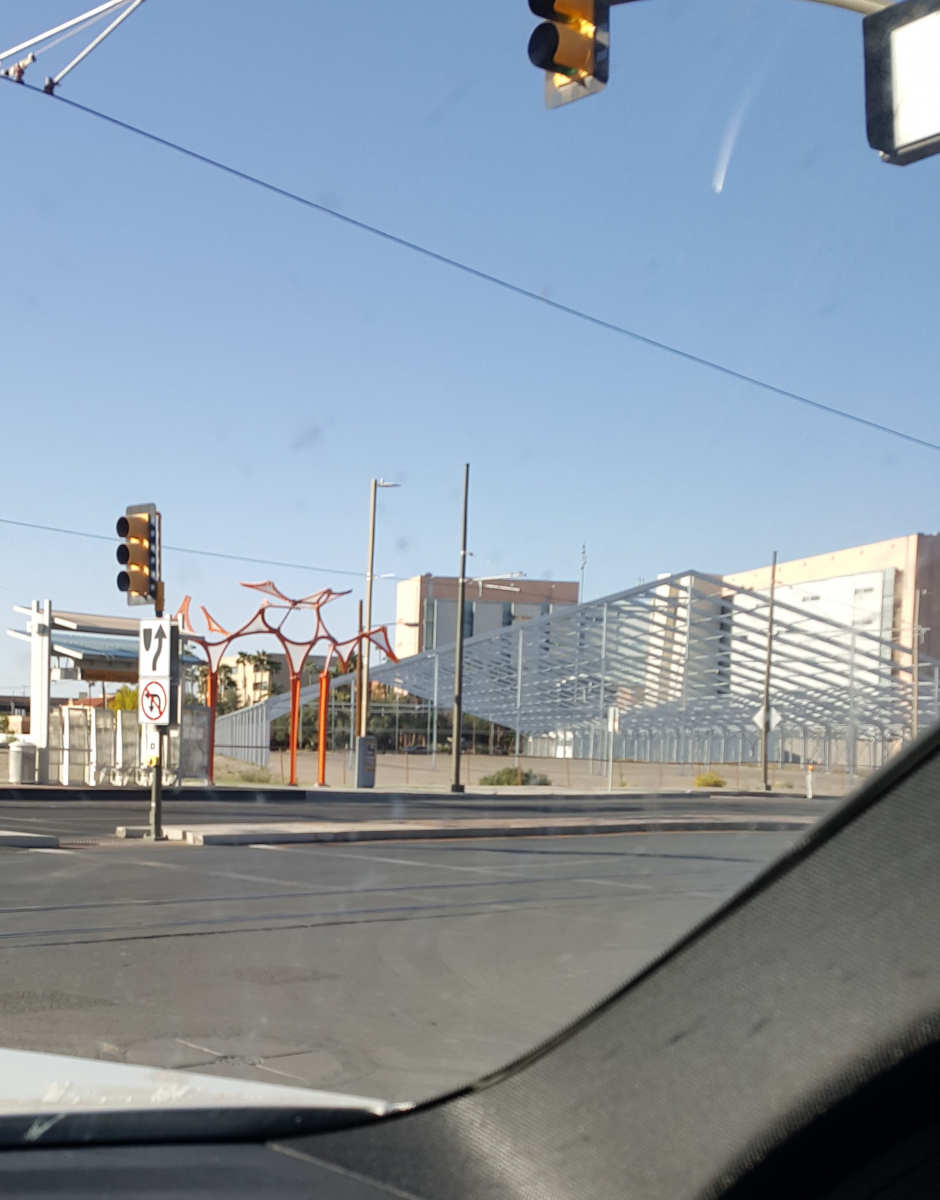 The Pueblo show always has some fabulous large gemstones. I had a ball with these - LOL!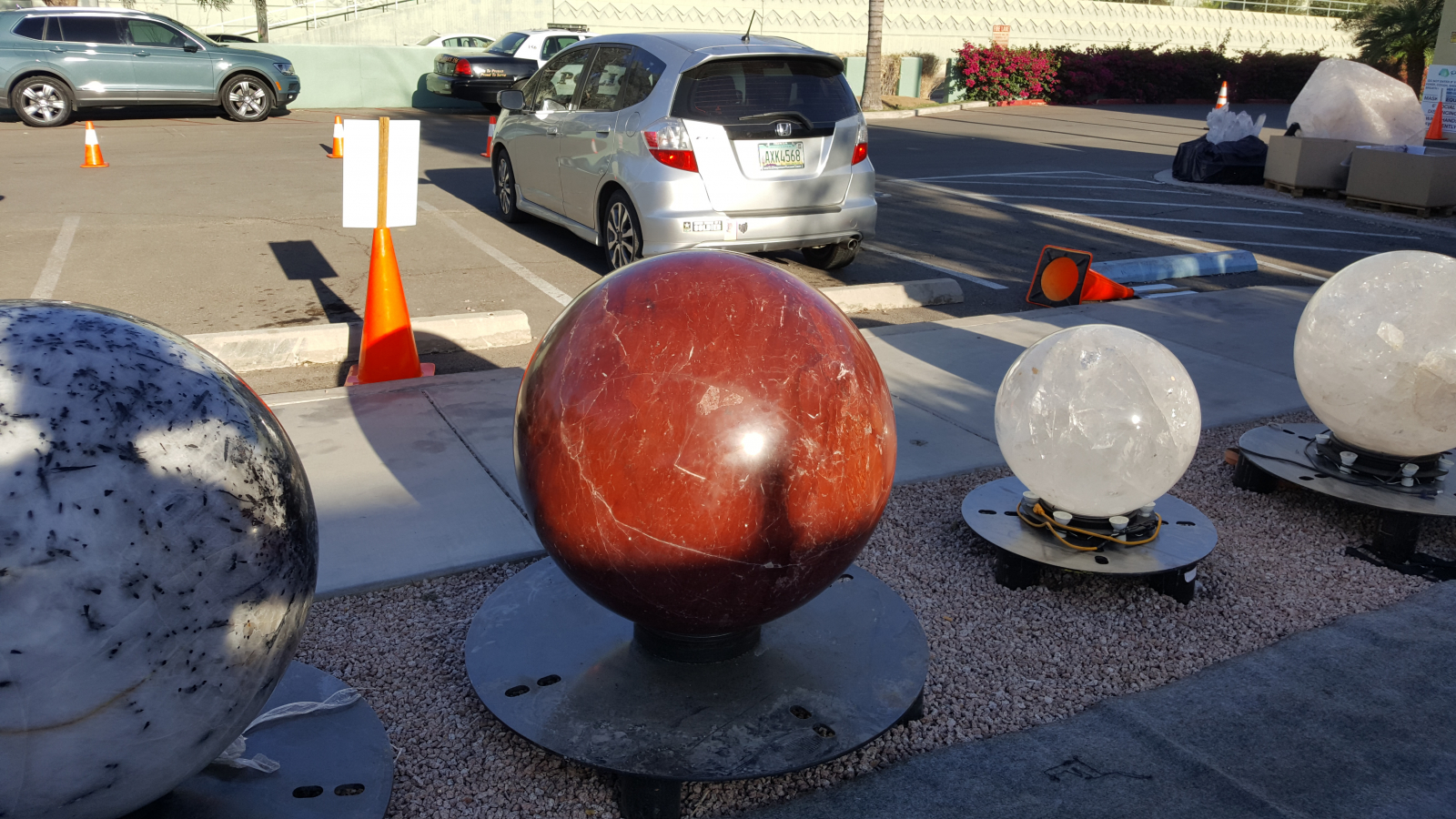 And this amethyst crystal is just fabulous looking.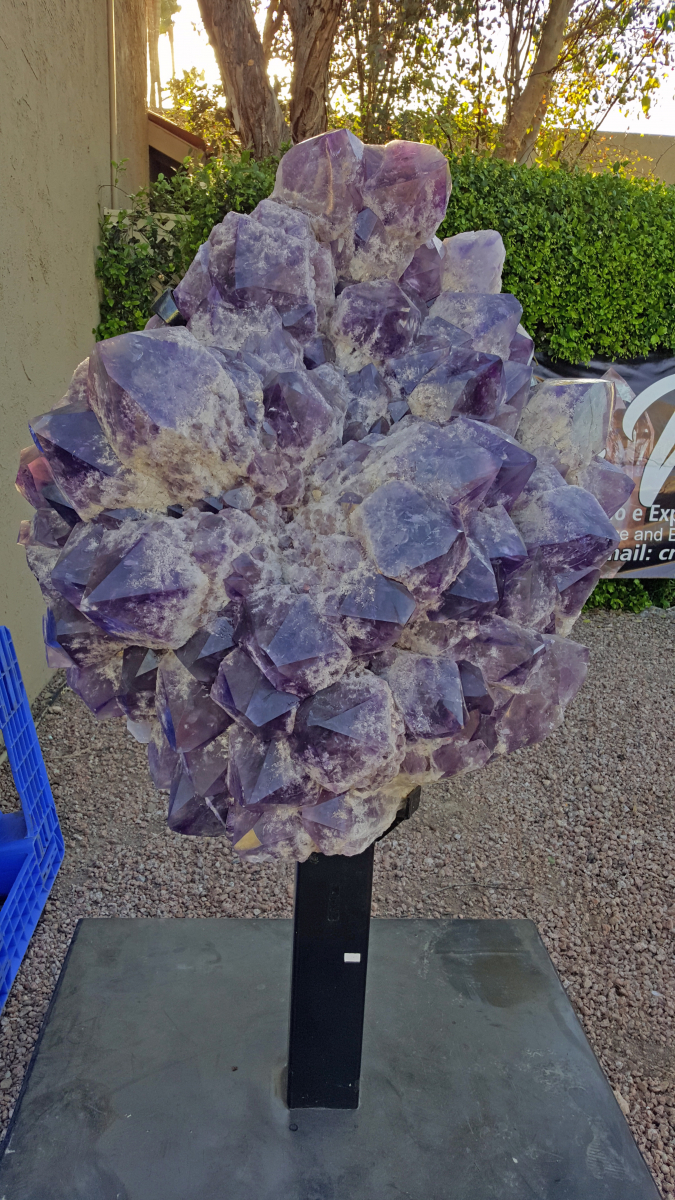 And Vista Gems did not disappoint. They had 2 boxes of pairs and here are the pairs I got for myself. I got many pairs for the Gals as well.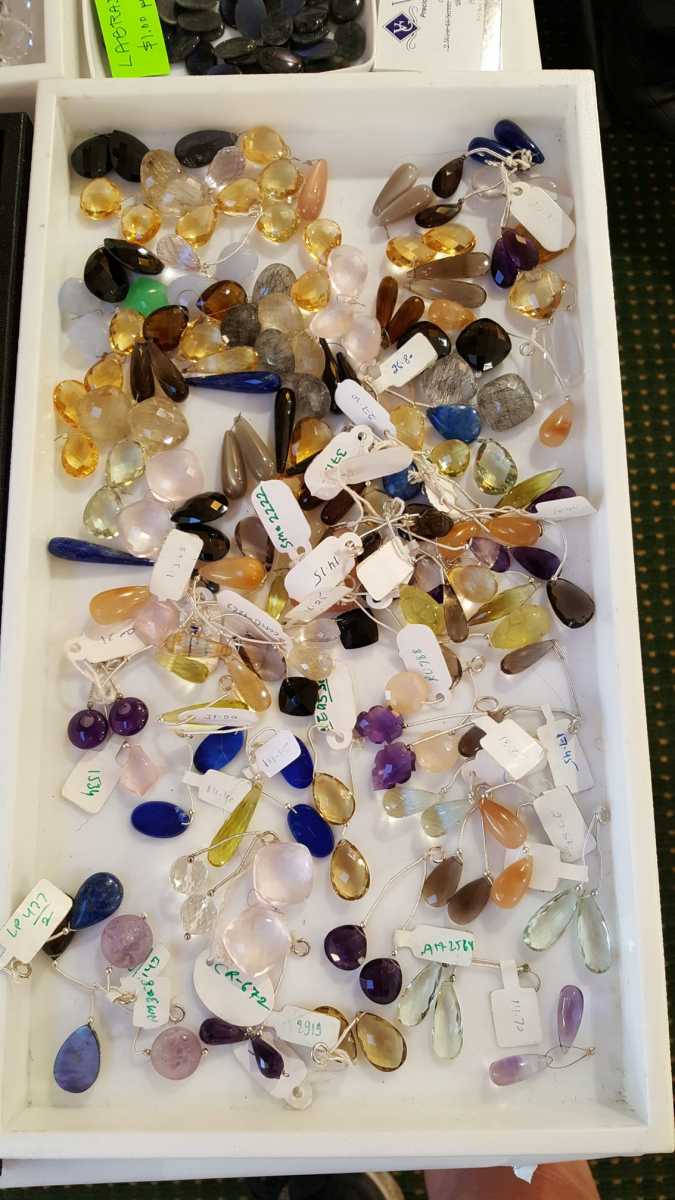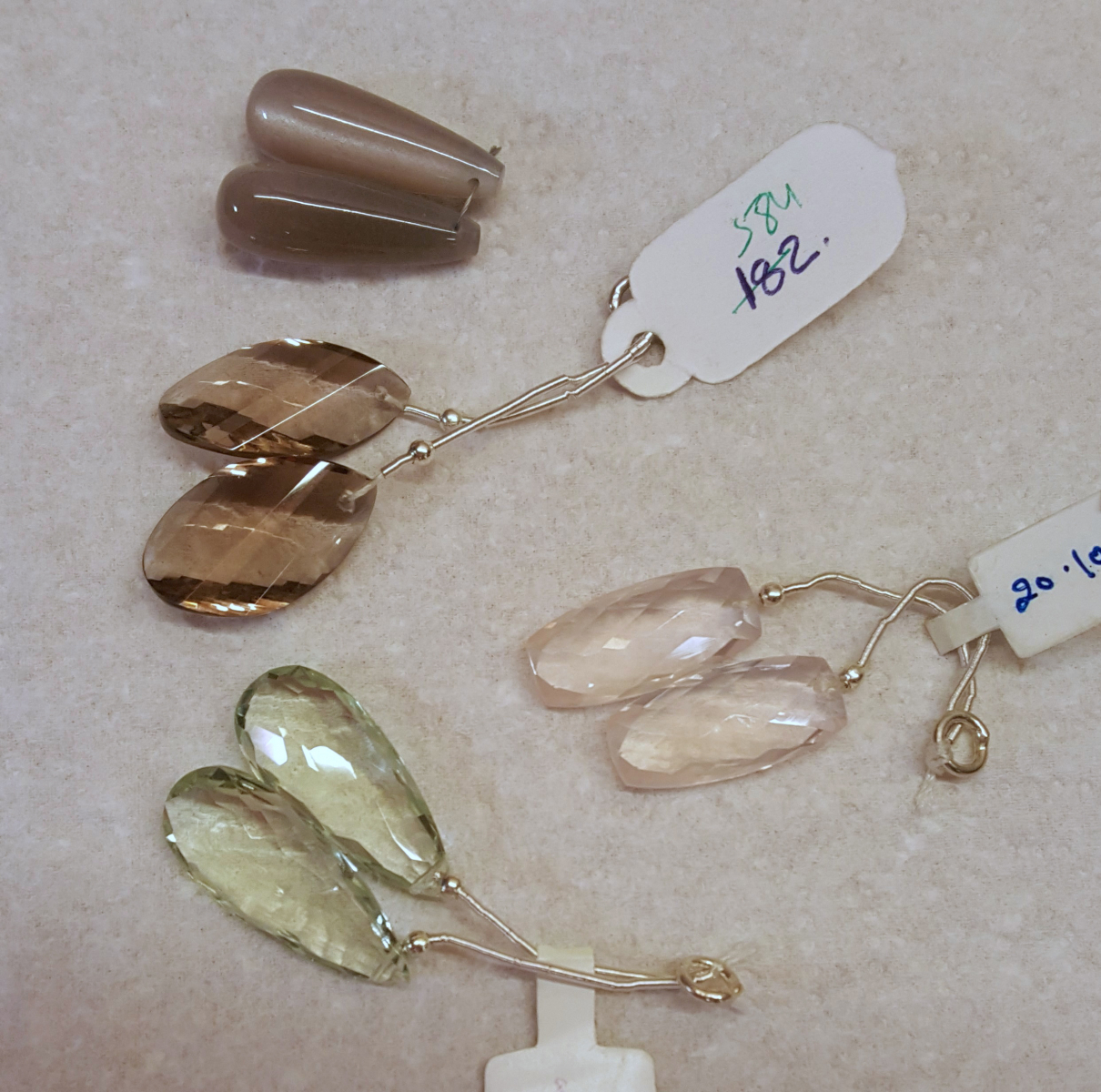 I didn't finish shopping at Vista Gems either, but it was 6:30PM and the show was closed. I got up at 6AM and left at 7:15AM so it was a LONG day for me. On the way to my car I saw that someone had setup a drivein theatre in an empty parking lot. What a good idea since movie theaters aren't open in many cities.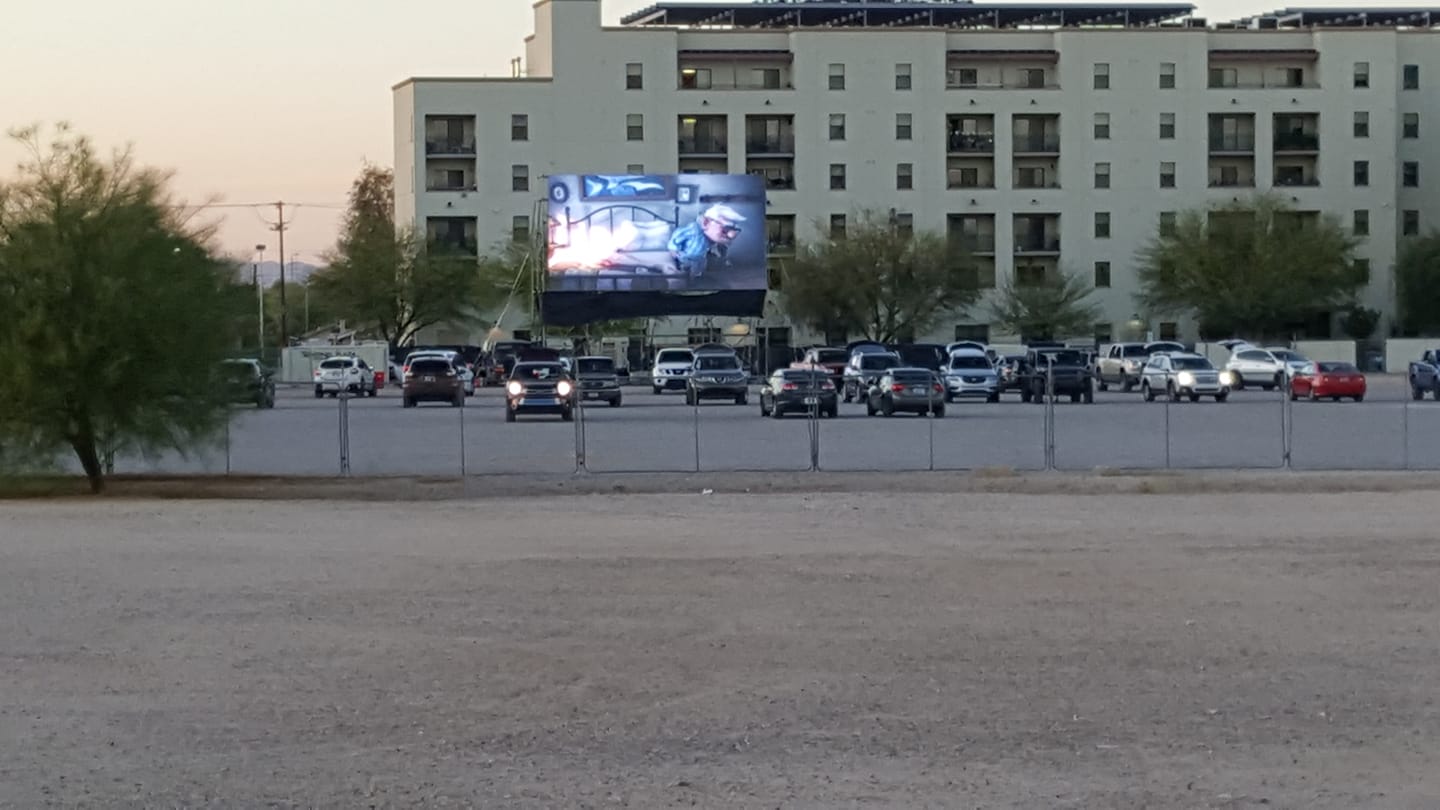 I headed to the hotel, checked in, unloaded and heated up some leftovers I brought from home for dinner.