Today is Friday and it's National Dress In Blue Day!
**FREE SHIPPING IN THE US FOR ALL ORDERS** **ORDER GIFT CERTIFICATES HERE**
**If you live in the EU or UK please contact me before ordering. I will have to create a custom order for you in my Etsy shop due to the VAT requirements that the EU and UK have put in place.**
** Sorry due to to updates to the "Packaging Act" I am unable to ship to Germany. **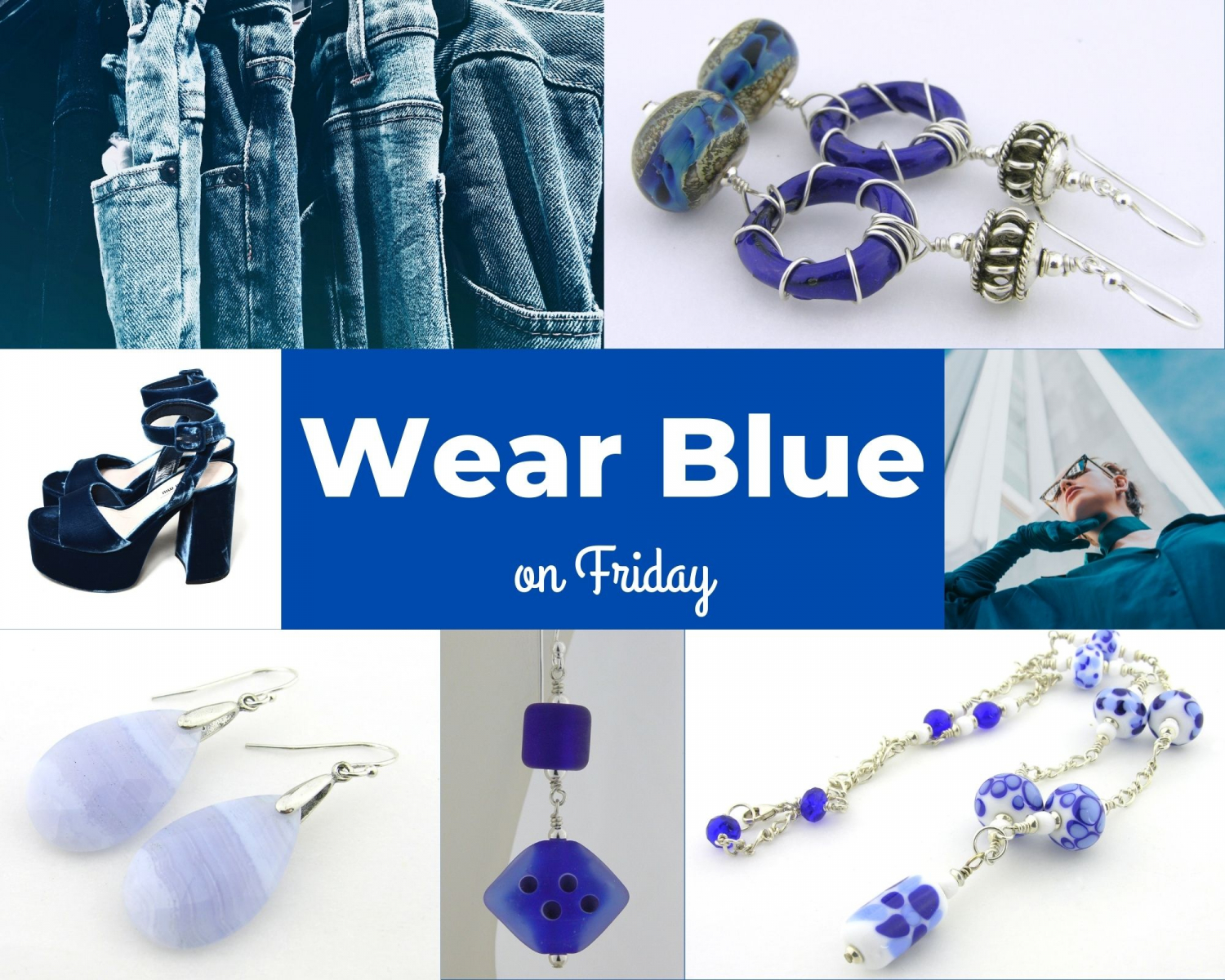 Cancer can be a difficult thing to talk about. Today is National Dress in Blue Day and the hope is that people will take the time learn about the causes of colon cancer and raise awareness by wearing blue.
I got an introduction to colon cancer many years ago when my Grandma was diagnosed with it and died from it. Unfortunately my Dad was also diagnosed with it and died from it. Those diagnoses, combined with my own breast cancer diagnosis, were the impetus for me to change to a primarily vegan diet. I did research and found that eating meat (especially processed meats) greatly increases the chance of colon cancer. I also found that eating primarily plants reduces the chance of a reoccurence of breast cancer and the chance of getting colon cancer. Eating whole plants really boosts your immune system and all that fiber keeps the good bacteria in your gut and colon much happier. You may not want to give up meat, but do your colon a favor and eat more plants.
Recently the death of Chadwick Boseman from colon cancer, at the young age of 43, raised awareness of the risk of colon cancer even for those under 50. If you're getting up there in age and haven't yet had any colon cancer tests, please do yourself and your family a favor and get tested. Fortunately they now have easy to use mail-in testkits that make testing a whole lot easier. You've probably seen commercials on TV for one of them.
So, if you see someone wearing blue today, take the opportunity and share a little information with them about colon cancer.
And, if you need to add some new, blue baubles to your wardrobe, head over to my store and have fun shopping!