It's National Pancake Day!
**FREE SHIPPING IN THE US FOR ALL ORDERS** **ORDER GIFT CERTIFICATES
HERE
**
It's National Pancake Day!!!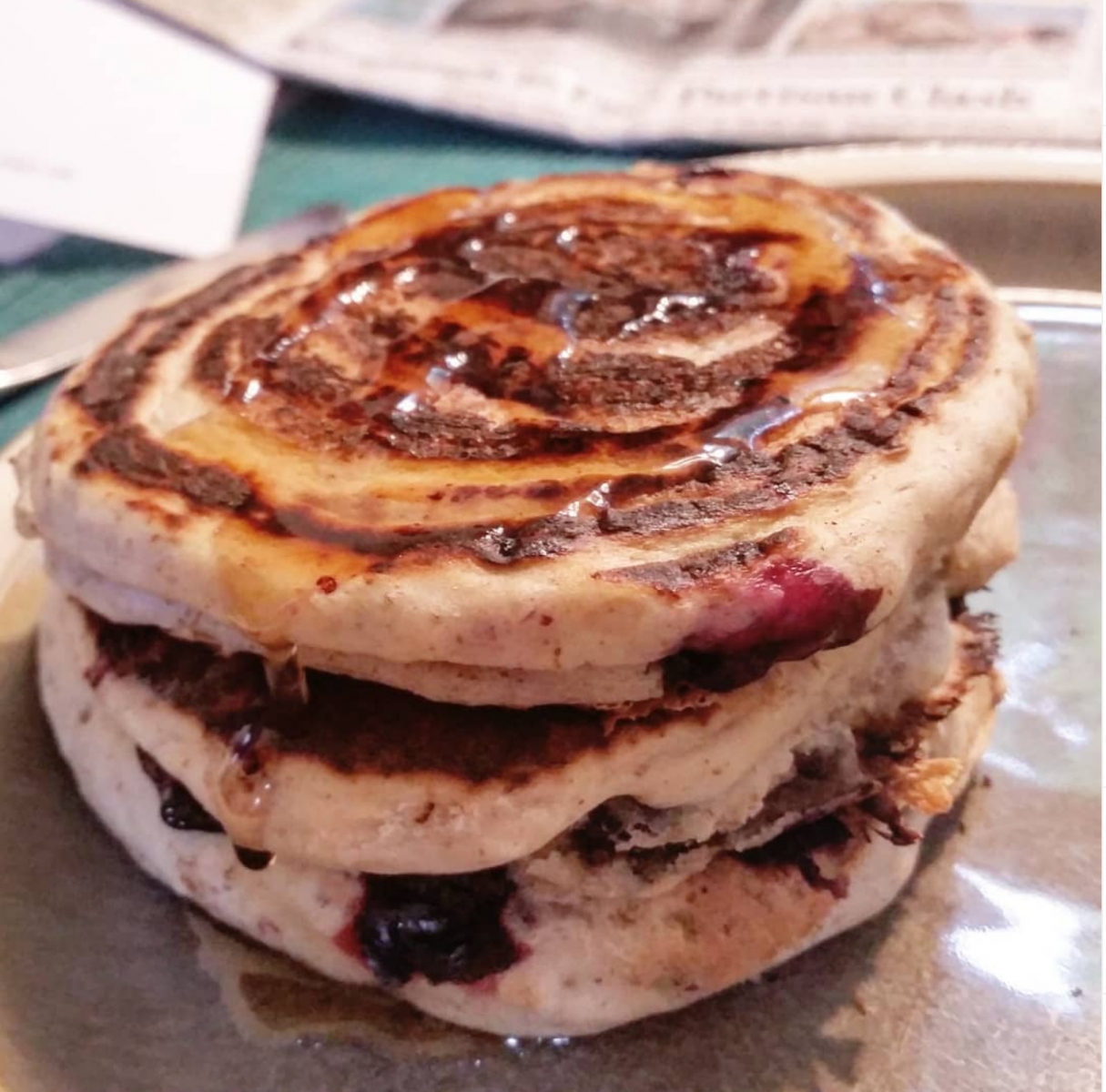 I just LOVE these vegan blueberry pancakes. The recipe is courtesy of @laduduvegane on Instagram.
I tweaked the recipe a bit and here is the conversion to US baking units:
3/4 c flour
3/4 c plain yogurt (I use Kitehill plain, unsweetened)
1.5T maple syrup (I made it a little less sweet since I like to top them with maple syrup when I eat them)
2.5t baking powder (this is approximate since 3t. just seemed like too much)
3T aquafaba (chickpea juice) or 1T flax seed mixed with 3T water and let sit for 5 minutes (flax seed egg)
Pinch salt
Enough vegan milk to make a nice consistency. You want it a bit firm so it holds its shape while cooking.
Mix it all together. If you want, add the blueberries gently into the batter at this point. I add the blueberries in the pan, but you can add into the batter if you prefer.
Drop a few spoonfuls of batter onto a lightly oiled, hot pan. I add the blueberries at this point so I can make sure each pancake has a LOT of blueberries in it. Don't make them too big. Mine are a bit bigger than a baseball in diameter. Once bubbles start popping flip it. Cook until done. I usually stick the spatula in the middle to verify doneness. If it comes out with batter I cook a bit longer and may flip one more time.
Of course they go well with Facon (aka vegan bacon :) ) I've made tofu bacon using a recipe from @brandnewvegan on Instagram. It's really good!. I just put in 1/2 the amount of maple syrup and replace with coco aminos and a smidge of water and about 3/4 of the liquid smoke called for. I don't have any today which is a bit of a bummer! :(