It's National Mutt Day!
**ORDER GIFT CERTIFICATES HERE**
**If you live in the EU or UK please contact me before ordering. I will have to create a custom order for you in my Etsy shop due to the VAT requirements that the EU and UK have put in place.**
** Sorry due to to updates to the "Packaging Act" I am unable to ship to Germany. **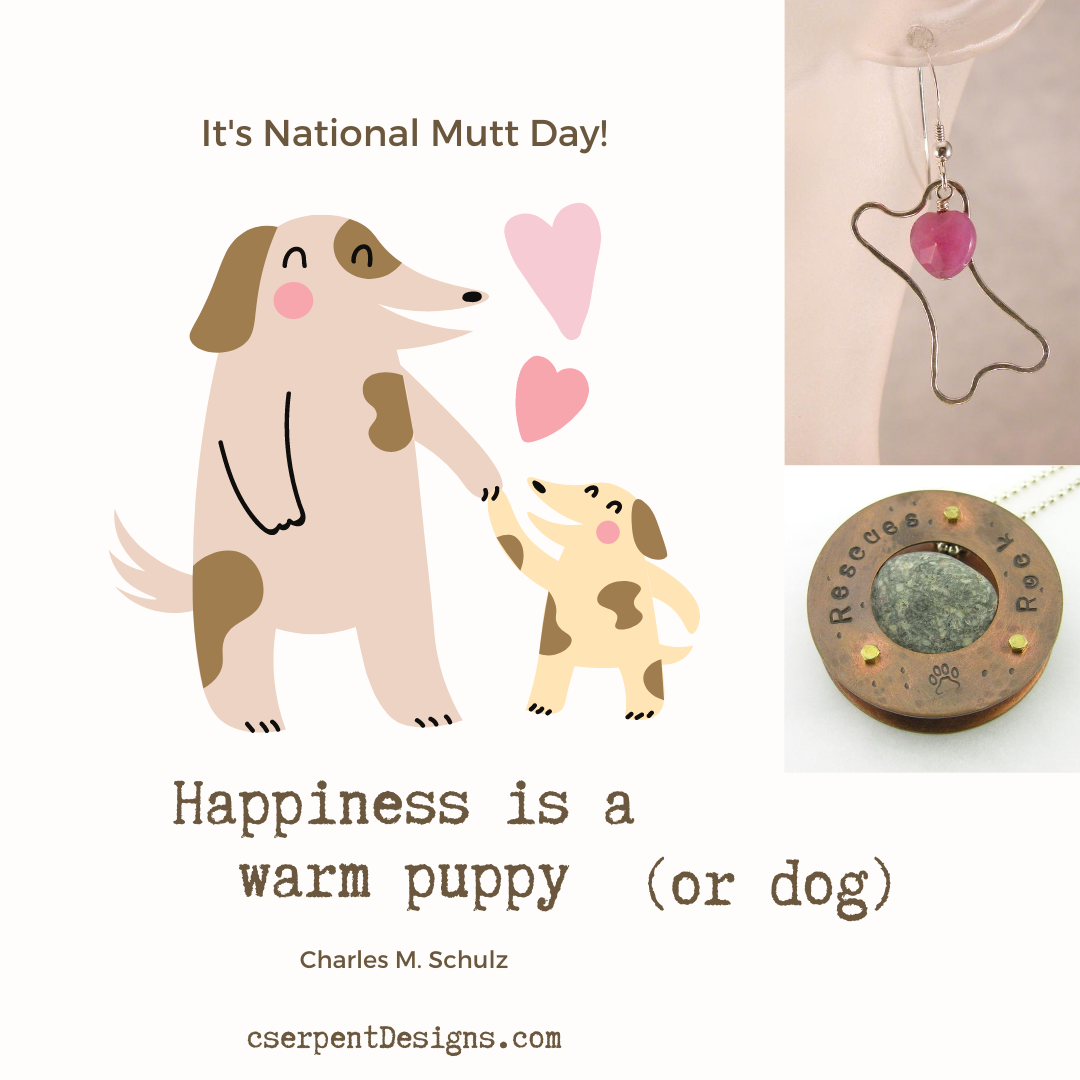 It's National Mutt Day and I love dogs! If you don't already know that, you will if you follow me on Facebook or Instagram.
We always get rescue dogs and right now we have 2 - Max (our little old man) and Bijou (the youngster). Max (a Westie aka West Highland White) is from Westie Rescue of OC. They do rescue mutts as well, but they focus mainly on Westies. Bijou (a Schnauzer mix) is from Karmic Rescue. I share pictures of both of them regularly since they're both so CUTE!
In honor of National Mutt Day I'm doubling my dog donation. Purchase from my Dog Collection before midnight PDT and I'll donate 20% of your purchase to Westie Rescue of OC. I normally donate 10% of Dog Collection purchases but, for all purchases today, I'm doubling that!! Just click on the products to buy. I have many more designs in the Dog Collection and I'll be adding more throughout the day. Buy some cute dog love earrings to help more fur babies find loving parents!
The Love Bone Earrings are customizable! You pick the gemstone or color of glass that you want for the hearts.
The Rescues Rock Necklace is one of a kind so grab it before it's gone!
| | |
| --- | --- |
| Here's Bijou | and Max |
| | |
Rescues Rock Necklace
Yes that is a rock that I captured between copper. It is held together with brass screws. A one of a kind necklace to show you love rescues!

Love Bone Earrings
I create the bones by hand by fusing argentium sterling silver, shaping it, hammering it and then polishing it. You choose the heart you would like. I have a variety of gemstones and glass colors to choose from. You pick the heart that is perfect for you.

I Love ❤ My Person Brass Dog Bone Tag
A fun tag you can hang on your dogs collar. If you want a different message (maybe you want a tag for you?) send me an email and we can figure out a custom tag for you.