Fun with Raku enamel
**ORDER GIFT CERTIFICATES HERE**
**If you live in the EU or UK please contact me before ordering. I will have to create a custom order for you in my Etsy shop due to the VAT requirements that the EU and UK have put in place.**
** Sorry due to to updates to the "Packaging Act" I am unable to ship to Germany. **
I played a bit with the raku process a while back and got so-so results. Then I listened to a video by Jean Tudor through the Enamelist Society, Inc and she inspired me to give it another try. I incorporated some of her suggestions and was able to get some really nice results. As she says - if it doesn't come out the way you want it the first time, heat it up and try again. In most cases it takes 2-4 tosses into the can to get the look I want - or to get the 2 parts of earrings to look somewhat similar.
Here is a little video I made with a very high level view of the process :)
These were the first pair I made after watching her video and taking notes. I still haven't decided which side I'll show in the design.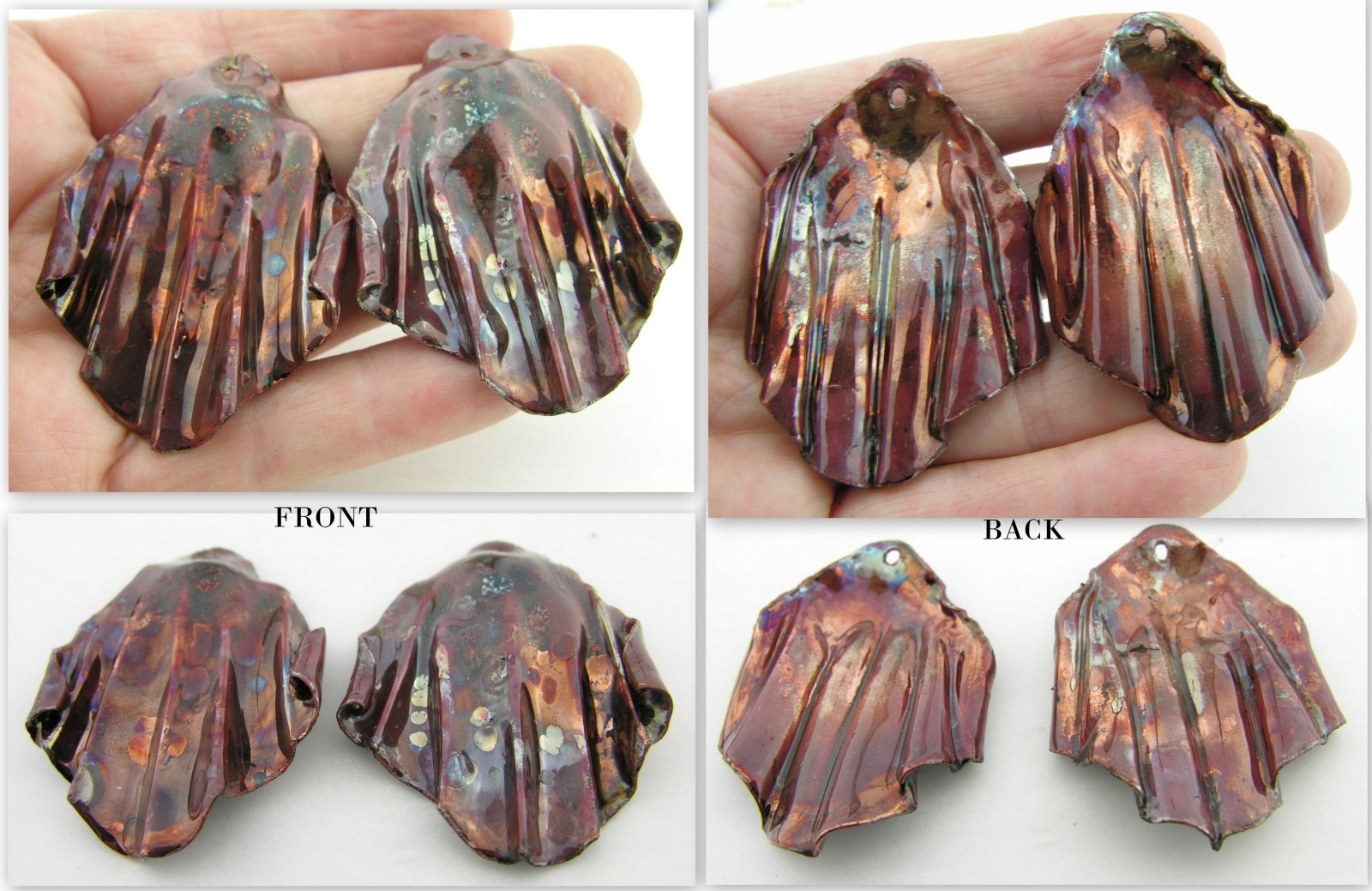 Next I worked on some spirals. This pair just has a transparent enamel and gets OK reactions.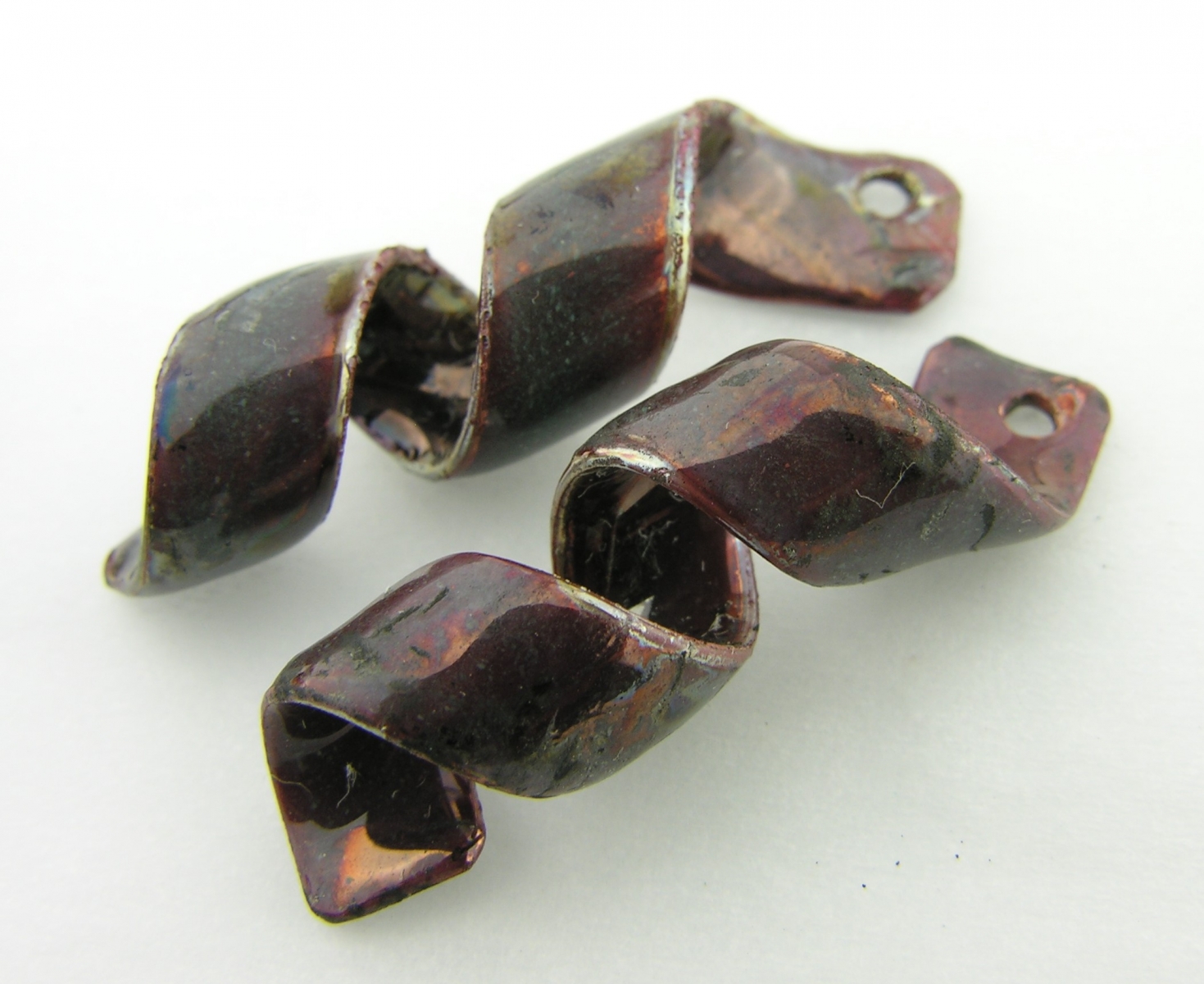 In this pair I used the same transparent enamel, but then added some frit (crushed glass bits) of a different transparent enamel color and got this beautiful reaction.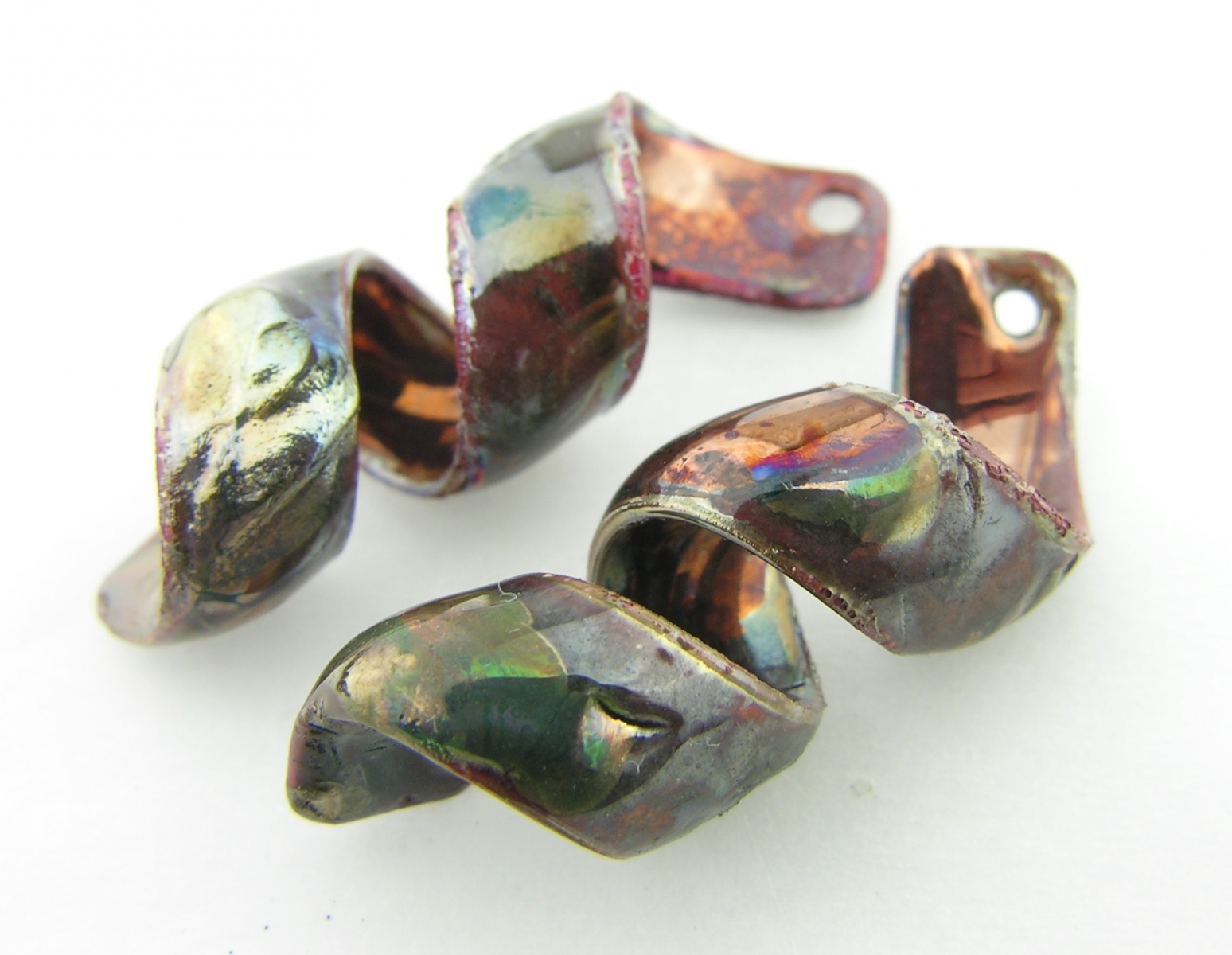 I need to get some of that frit in powder form!
My next experiment will be with 2 transparent powders and my 4th will be the 2 transparent powders and the frit.
I'll be making designs with all of these and they'll debut later this month in my Raku Collection! If you aren't subscribed to my newsletter sign up and you'll get the first look at the Raku Collection.