12 Days Before Christmas Sale!
**ORDER GIFT CERTIFICATES HERE**
**If you live in the EU or UK please contact me before ordering. I will have to create a custom order for you in my Etsy shop due to the VAT requirements that the EU and UK have put in place.**
** Sorry due to to updates to the "Packaging Act" I am unable to ship to Germany. **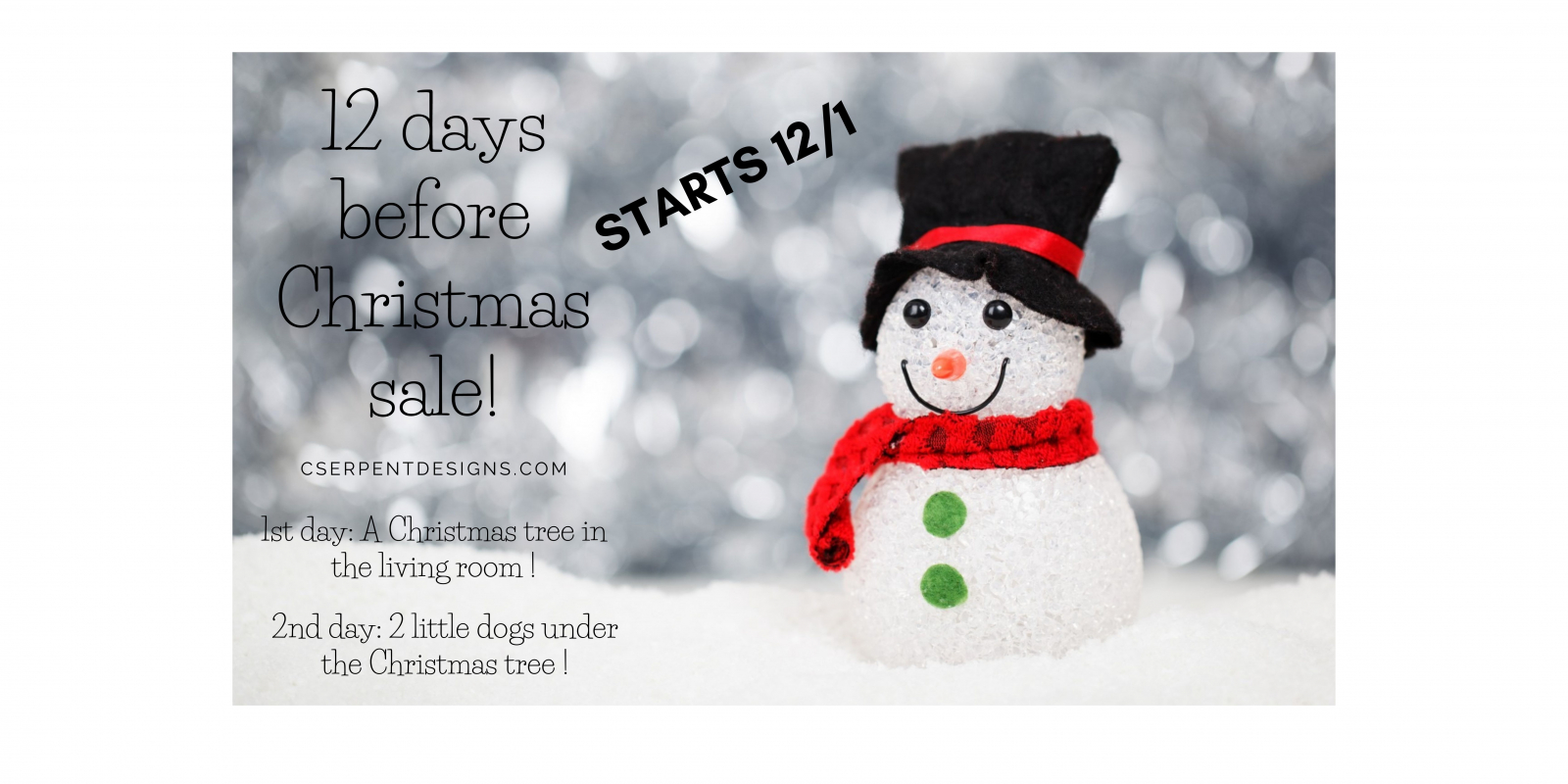 I wanted to change things up this year so instead of doing Cyber Monday or Artists Sunday or Black Friday I decided to do a "12 days before Christmas" sale. The song 12 Days Of Christmas actually starts on 12/25 and that would be a little too late for Christmas. So I decided to start my sale on 12/1 and have it run for the 12 days before Christmas. Each day will have a new theme for the sale. This gives all my wonderful customers a chance to shop and get their purchases before Christmas.
You can read more about this sale in my newsletter here.